designated lawn flamingo
9 Years
May 27, 2010
5,416
32
241
So after we shut off our cable a few weeks ago I found myself in major need of a real hobby. For about a year Ive thought it would be fun to have portraits of all of my girls, however never picked up a paintbrush in my life and didnt think Id be able to have something I could be proud of. Not to say that my first three didnt turn out looking terribly 8-year-oldish...because they did. Actually after my third I was so frustrated and dissapointed in the money i had wasted, but I had one canvas left and thought that maybe...JUST MAYBE if i applied myself enough it would come out alright. Well I think it did! granted they arent Monets or anything, but heck at least I feel alright hanging them in my bedroom and not shuttering at distorted dememnted chicken faces (oh yes! the first two were PSYCHO looking!)
Here is what I have of my project so far, five birds and 22 more to go. I will be approaching this project by painting my birds in the order that I got them. Yes...all 27 of them, in order. Titled by name.....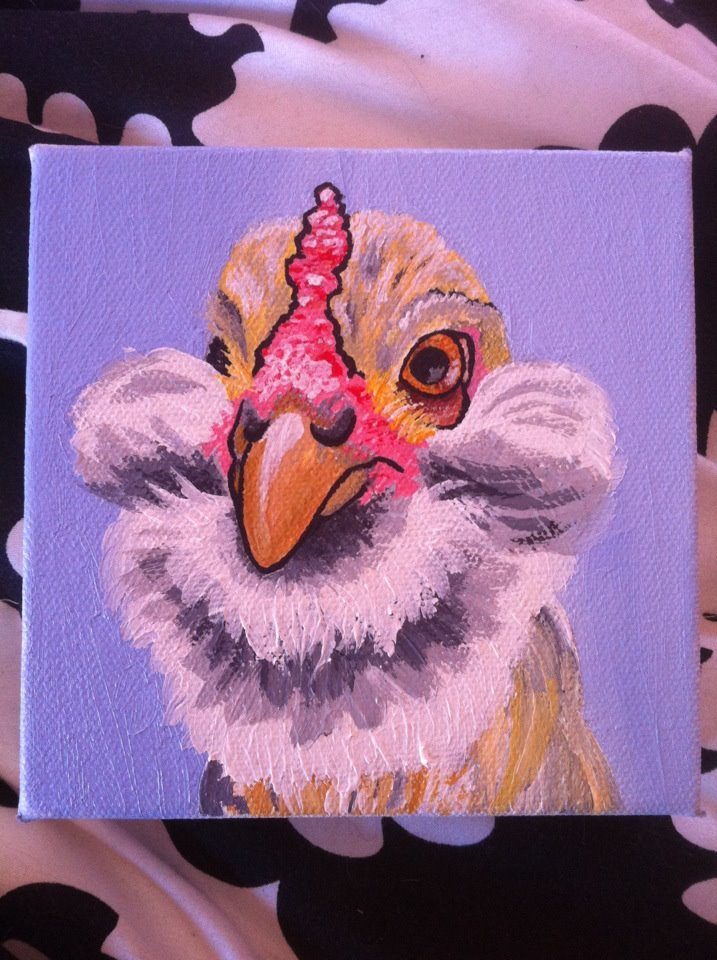 DARLA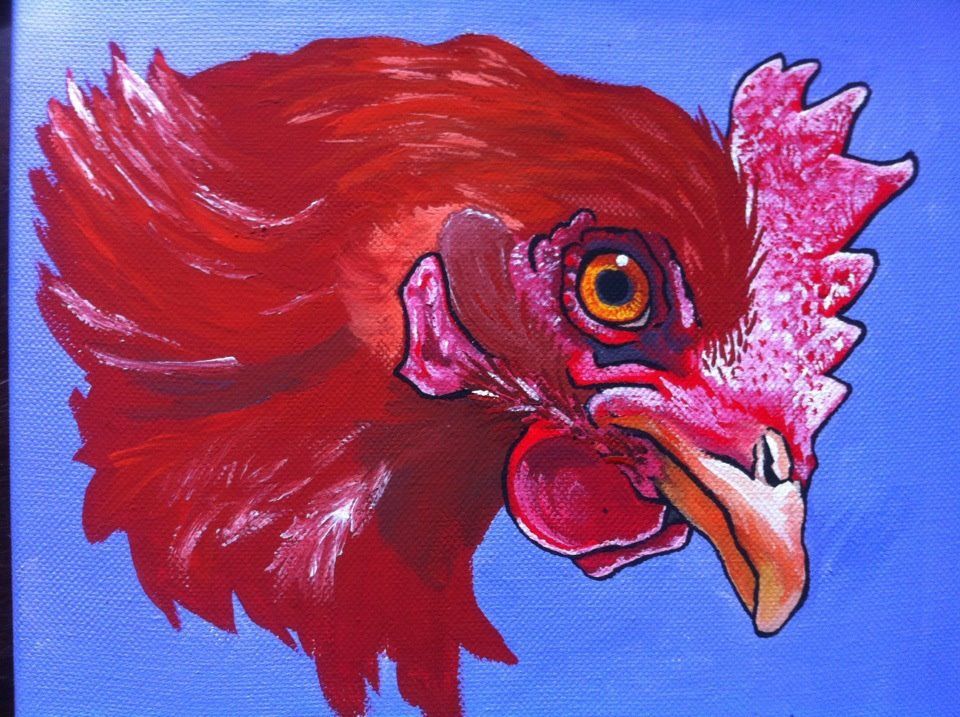 LUCY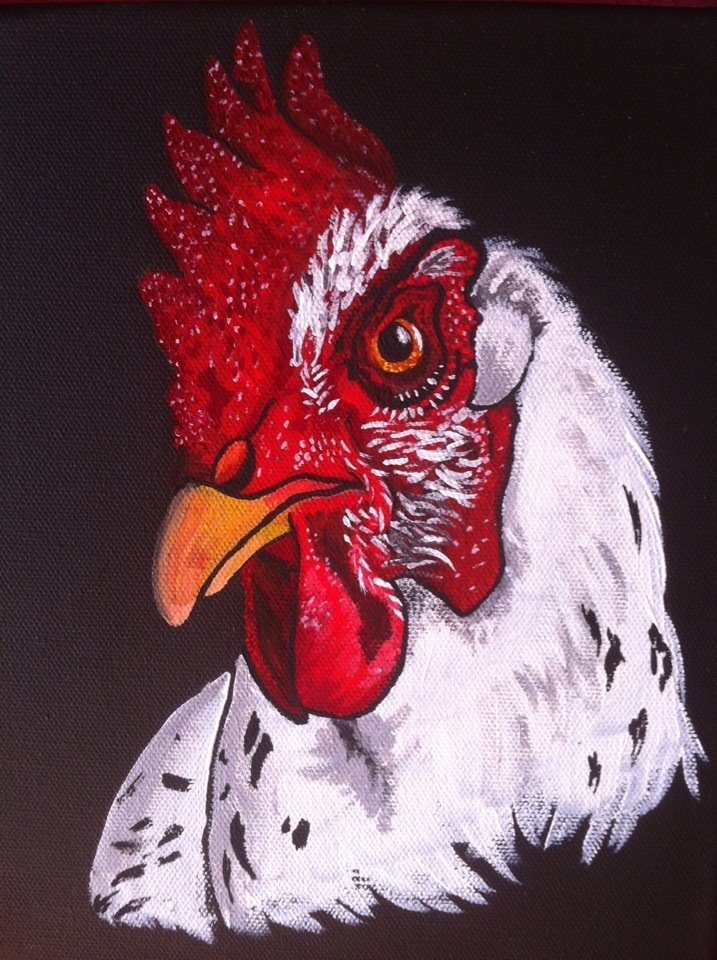 CHUCK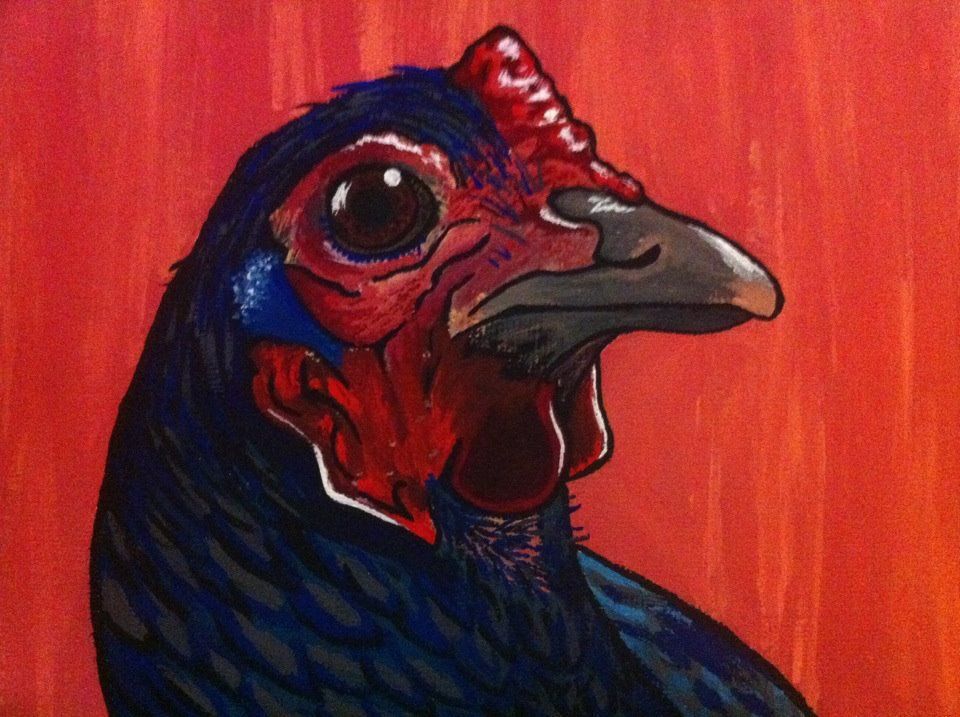 MIDGE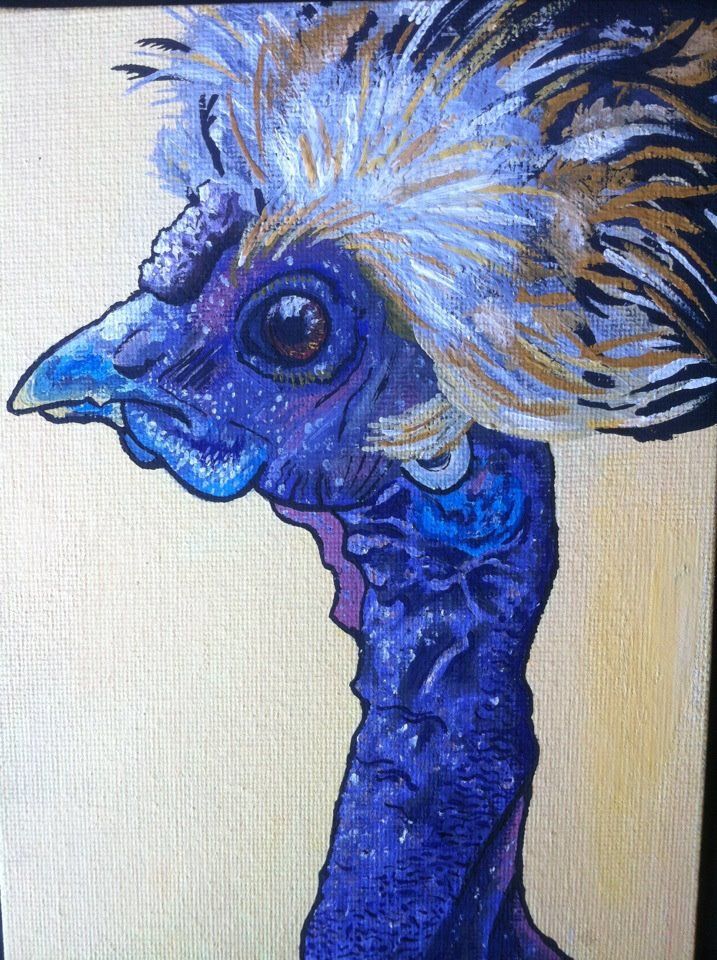 PRISCILLA
Now I think I have given myself a clearly defined style. My paintings are pretty cartoony, but still look very true to the bird itself. Im pleased with the style. What I could use is some help and advice, though...tips for doing the feathers, its so hard for me and I am terrified to venture out into the bodies! (however i think with this project i will just stick to busts and heads and if i decide to continue this painting thing afterwards then maybe I will try new things). I know there are some great painters on this forum and I would really like tips from people who have a good eye for birds. Thus far these are all gouche on canvas but i think i will be switching to acrylic as thats what ive been usuing for white paint and I like the way it feels.
thanks in advance for any help and i hope you all stick with me as i try to complete this project!