Ok - I started on my coop last week.
Here is the progress: (ps...my father-in-law is helping me build)
I designed the coop myself. Hope it works out ok!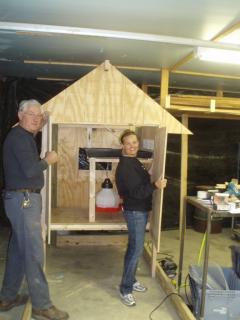 frame and 3 sides: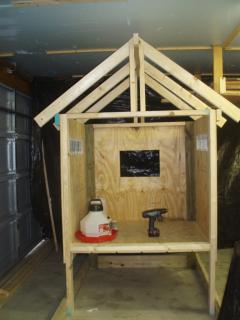 front doors on now: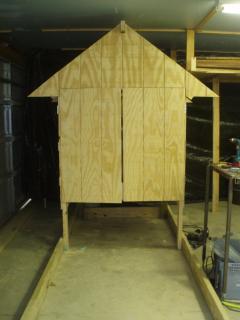 i still need to build nesting boxes, put in glass window, trim doors/window, build - cut out chicken door, build ladder, make run.
??? how big should the chicken door be? and nest boxes. what is the 'best' size?
i will post more in a few days.