My husband and I will be getting three New Hampshire Reds in about a month. I've been working on a coop plan and finally have sorted most of it out but we will probably make changes on the fly as we build it.
It is basically 4' x 4' but the plans are metric and that roughly equals 1200mm x 1200mm. 1200 x 2400mm is the standard plywood size in New Zealand. It will be up on 500mm (about 19") 100 x 100mm posts concreted into the ground. 100 x 100mm is about 4" x 4". The frame will be rough sawn 50mm x 100mm, equivalent to 2 x 4s. The full height will be about 2 meters.
I made a few changes after I made the model but the diagrams are up-to-date. The door will be cut in half to become a Dutch door. I figure when I opened the door the chickens would jump out when I didn't want them to. By opening the top door only I'll be able to give them food or water and keep them inside. I've also added three ventilation slots at the back which will have wooden shutters at the top for when it is raining from the south. We might also use 9mm plywood for the sides and roof as it is a lot cheaper than the 12mm which will be used on the front, back and floor.
Well, here goes. There are a lot of pictures but they are the allowable size.
The first one shows a six foot tall man standing in front of the coop.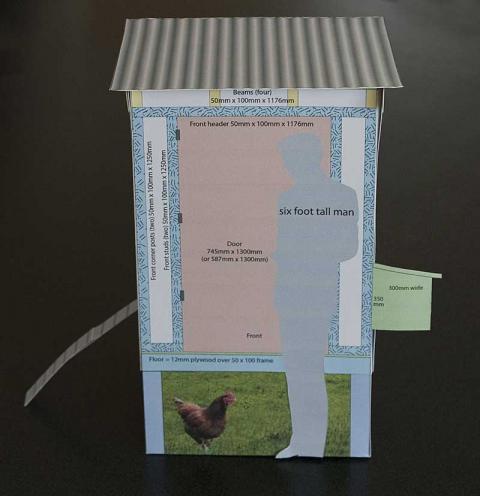 This is the side with the pop door and ladder to the outside.
The back will have ventilation along the top; it's shown in the diagram in the bottom section. All openings will be covered with hardware cloth.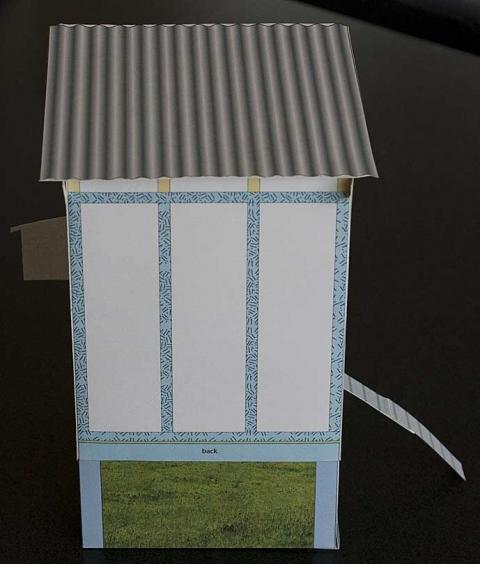 The side with access to the nest boxes.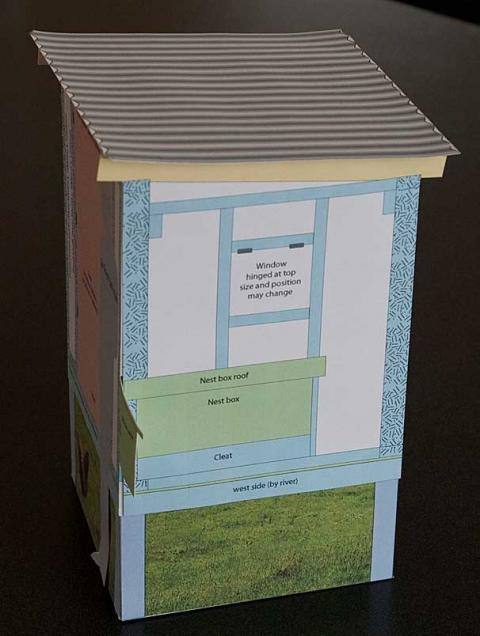 Now for the actual diagrams.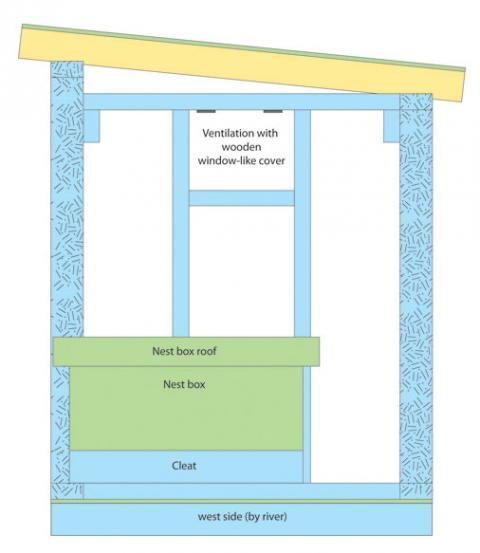 We will work on the interior once we've started building the frame.
We have lots of room, lots of grass and live in the country with no near neighbors. The breeder we are buying the chickens from said don't bother with a run, just keep them inside until about 4pm, let them out then and they'll want to go back in at dusk. Also, I'd like to say the only predators we have are smallish rats and once I saw a stoat so I guess we have them too. New Zealand was mammal free (except bats) until man moved in and gradually introduced pests. Reading posts about predators in North America I feel very lucky most of the ones mentioned haven't made it here (yet).
I'm pretty nervous about getting these birds and appreciate any comments anybody makes.