Dec 30, 2018
359
1,327
247
So we've had a rough go of it lately with our critters. A few weeks ago we ended up putting down our first Brahma pullet (5mo) after a rapid 4 day deterioration showing classic signs of Mareks. Started with a limp, then paralysis in one leg, later in both. After euthanasia, I sent her off to my state lab for a necropsy and Mareks testing...still awaiting full results. That thread here:
https://www.backyardchickens.com/threads/bad-limp-suspected-hip-injury.1500468/
Last weekend while we were out of town for the day a neighbors dog got through our electric fence and nearly killed my 6mo old ND wether. I've been nursing him all week, and he's finally doing better. The morning after we found our goat mauled, I discovered Maude, my other Brahma pullet limping. She also had a little blood on her comb. I've been keeping a close eye on her all week, she is still eating, and keeping up with the other girls. The limp does not appear to have gotten worse. (I assumed she had hurt herself in the tumult around the dog attack)
Yesterday, while again examining the leg in question (and still finding no signs of trauma) I noticed a marble sized lump on her neck. With DHs help today we pulled some feathers to get a better look. I dont see a scab pointing to an abscess, but it would make sense if she hurt herself trying to get away from the dog a week ago. I could be mistaken since I didn't get a good look at the time, but it seems to have gotten larger since last night.
Should I lance and flush, or could this be Mareks related? Any opinions are most welcome.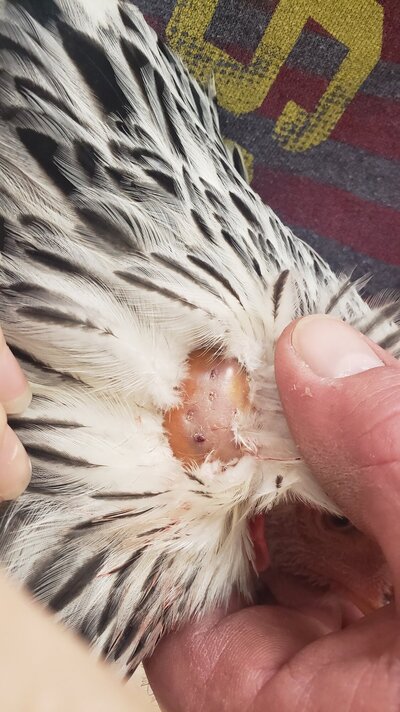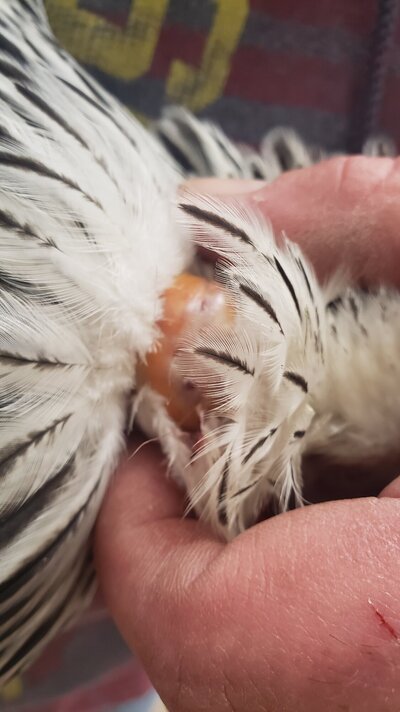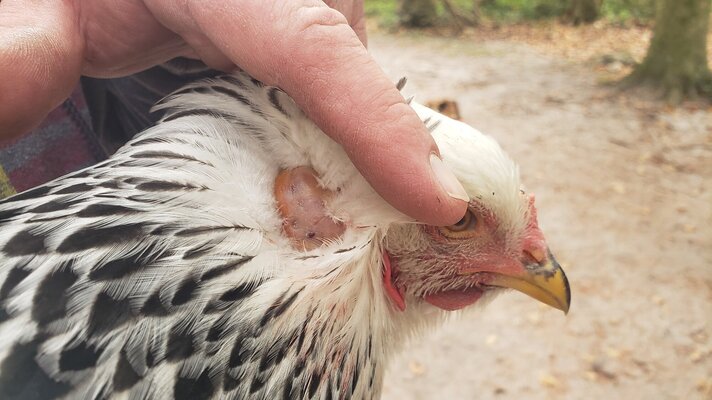 Last edited: