This little girl was supposed to be a Light Brahma. I posted a picture and someone suggested our mystery chicken is a blue laced red wyandotte. Our chicks are almost nine weeks old. The other two are a Speckled Sussex and and a Buff Orpington. Please let me know if you think she is a hen or a roo. Here's some pictures-
Here is a full shot of her.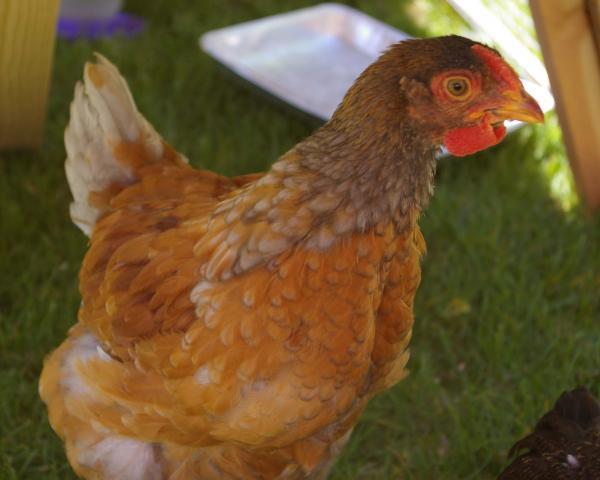 Here is a body shot.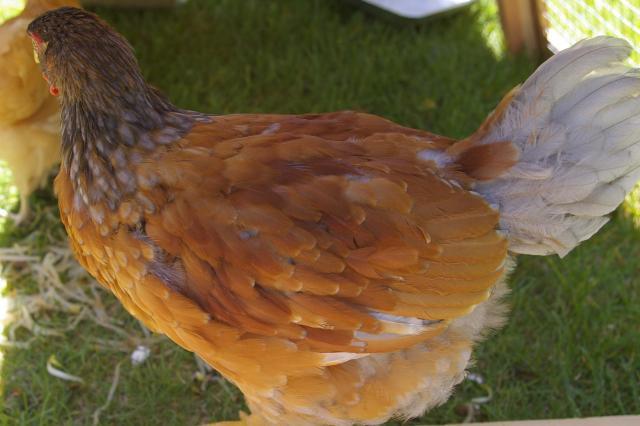 Here is a pic of the family.