Hi everyone....I need a little BYC help, lol. We finally finished up our coop and let our girls out in the run for the first time yesterday. I expected curiosity and hesitancy from the chickens, which was right on, but it's we've found that they don't want to get off the ramp and onto the sand in the run. I'm guessing they don't like the feel of it? What should I do? Should I just be patient and hope that they'll eventually work up the courage to enjoy the run, or should I force them out into the run and take the ramp away till they get use to the feeling of the sand on their little tootsies, lol.
Here are some pictures:
This is my 4yr old son showing off the new coop!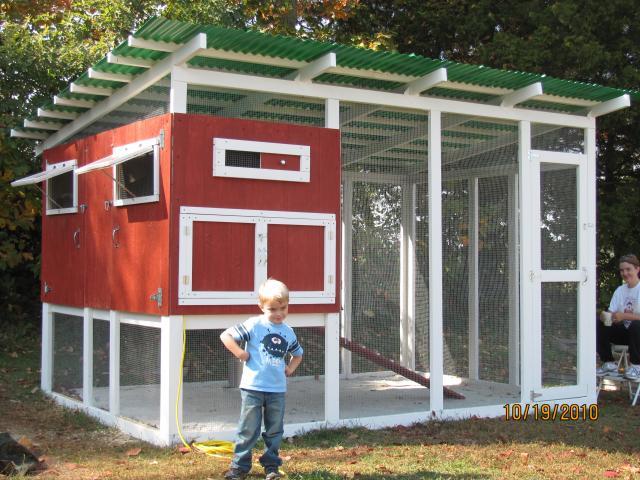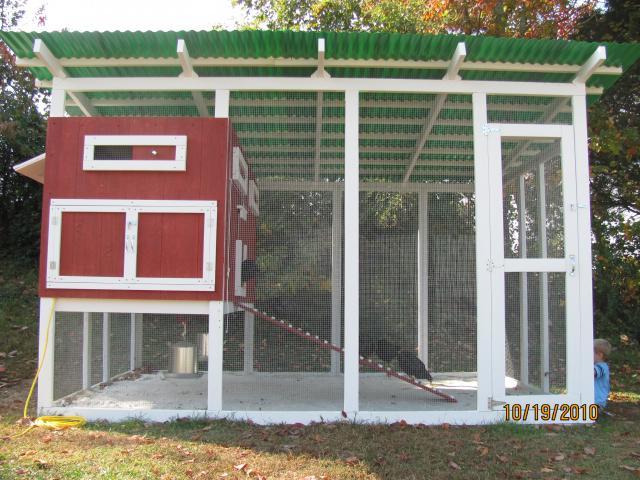 Here is when we opened the pop door for the first time yesterday: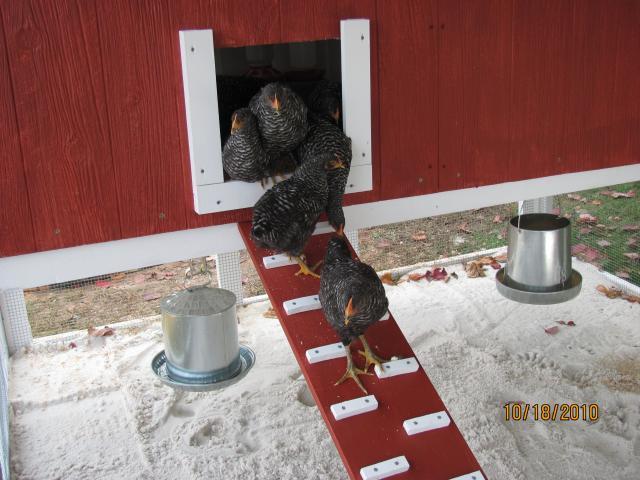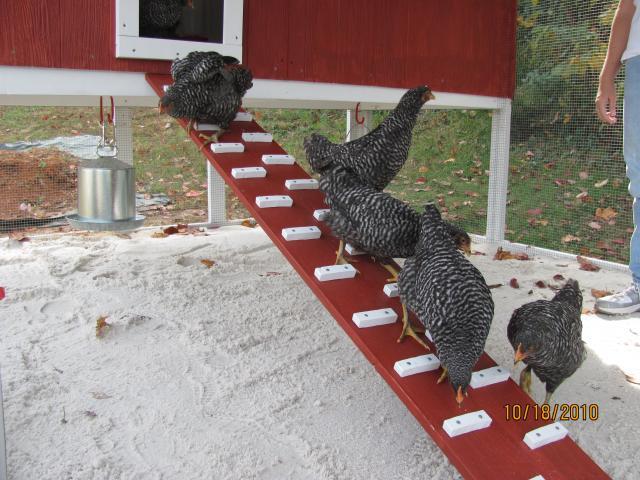 Here is our 4yr old trying to coax them out of the coop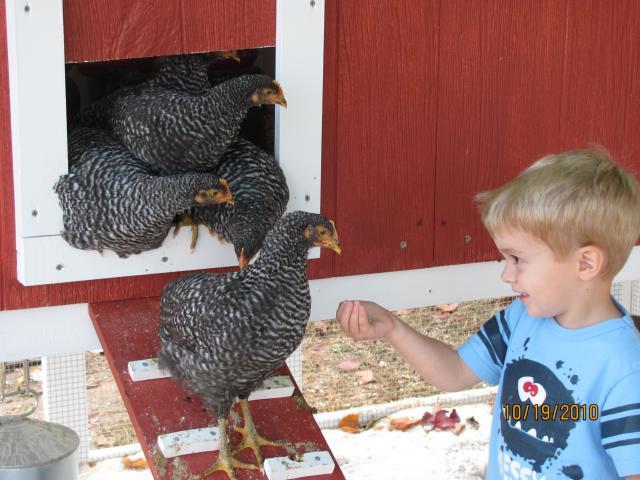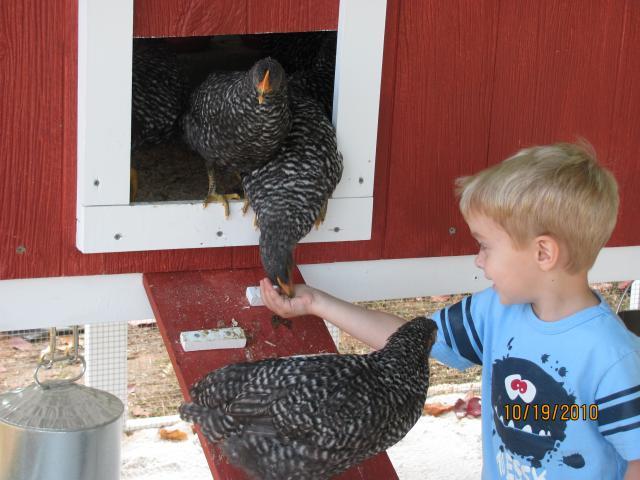 Today, it's the same old thing......ramp only, no sand on tootsies!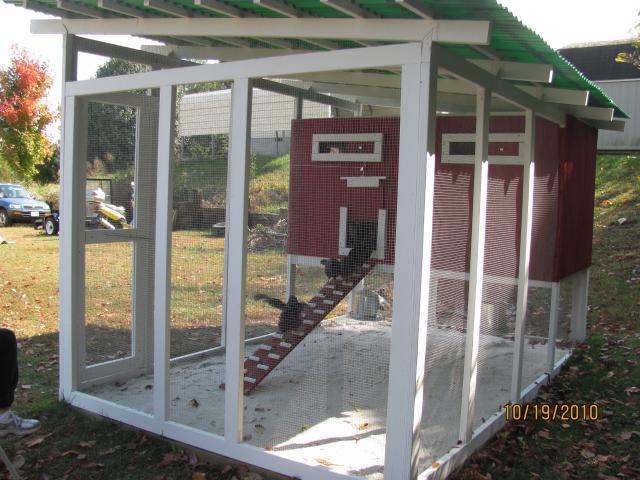 Does anyone have any suggestions? I'd love to hear them!