Aug 18, 2019
1,804
4,832
421
One or my roosters keeps mating my broody hen in the nest.
I haven't put eggs under her yet and I'm guessing they may break if I do put eggs under her.
I have my nest in a communal area so they can hatch and raise chicks in the flock but it is possible I could fence her off but then she would only have a tiny space with food/water and no dust bathing or hardly any room to poop!
How do I get the rooster to stop mating her on the nest?
This is the nests 2 mins ago, with Cookie rooster mating Smokey in the nest, yet again!
...also I see tonight he sleeps WITH her IN the nest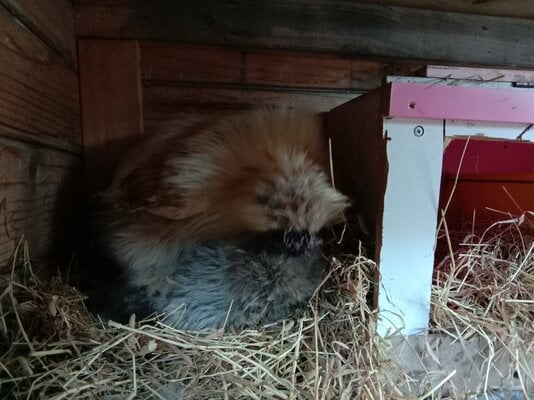 Last edited: