Went from this...
to this...isn't spring/ summer such a more beautiful time of year!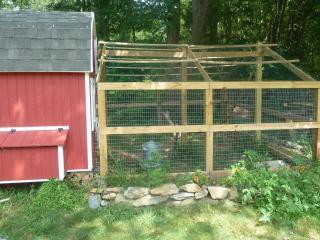 we're putting corrugated roofing panels on top of part of the run to help minimize shovling snow in the winter and allowing the chickens to go out in the rain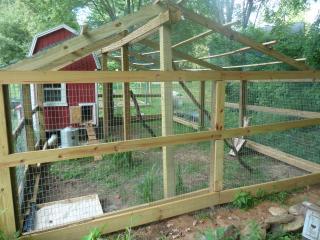 I don't know what to do for the roosts yet or how to secure them, any ideas?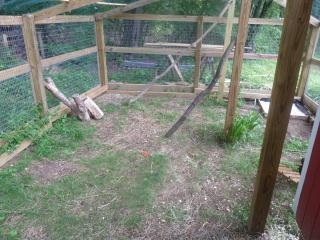 and their sand box..
and here are my 2 girls and my rooster (who needs a new home) roosters are not tolerable in my neighborhood. But i have 12 more babies coming from mypetchicken in the 2nd week in september, im excited!!!!