I have 2 coronation chicks, 7weeks old. They grew up with 2 shorty grey games, same age. early this morning(cuz they were fine last night) they decided to attack my coronation. they are scalped. I have cleaned them and can pull the skin back together. I was going to stitch but dh thinks it would be mean and I should find another way. they are in horrible shape and I will post pics in a sec but wanted to see how to proceed. the first wasn't as bad and i just slathered in neosporin, the second is horrible. how to proceed???
eta- first one also had ears pecked out, just holes, poor baby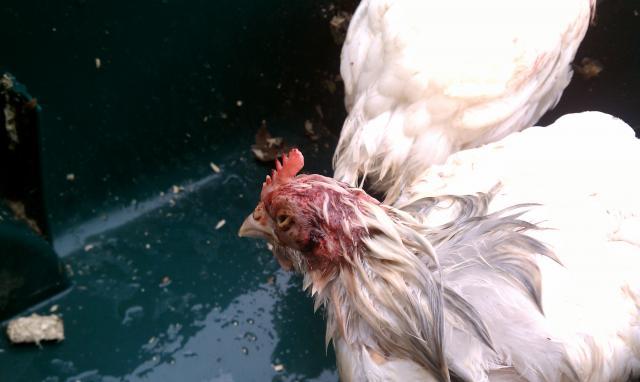 yes that is her skull (or muscle?), not sure of anatomy....at least not of head..maybe a little meat on it..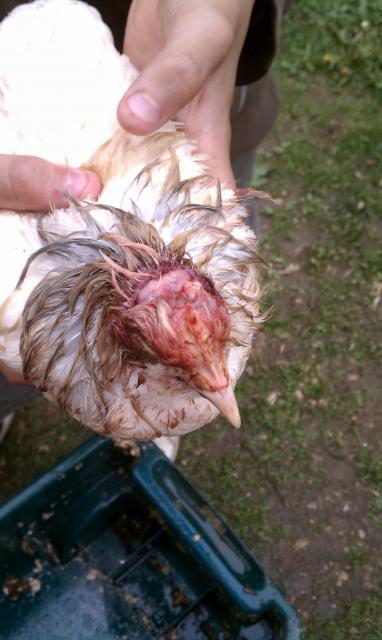 Last edited: