Purchased several Rhode Island Reds back at the first part of December and when we went to pick them up they had a few other chicks that we wanted as well. They told us that two of them where Easter Eggers and would lay blue eggs (the people had Ameracaunas but they did not call these Americaunas) and that one of them was a Barred Rock Cochin Frizzle (bantam), and one was a Barred Rock Cochin (bantam). Now that they are getting bigger we are not sure exactly what they are because when we look at pics of those chickens they don't look like ours. We are also starting to suspect that our solid white girl may be a Roo! Her comb is not big like the RIR Roos but it is there...anyway, pics below and what we were told they were: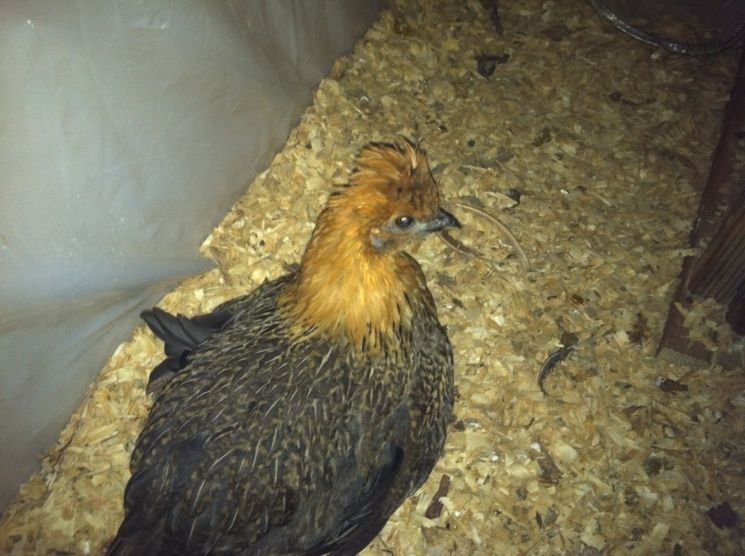 This is Sirus, we were told she is a EE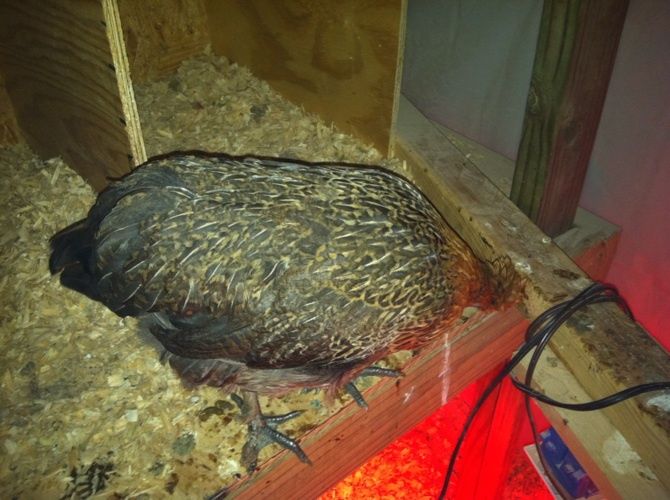 Pic of Sirus feet
We were told Little Bit is a Barred Rock Cochin Bantam
Is Fluffy a Barred Rock Cochin Frizzle bantam? He is so ugly he is cute..my oldest son loves this guy!
Is Moody a boy or girl? A White EE?
Close up of Moody face, she has green legs. Moody is solid white even thought you can't tell because of the red light. She is gorgeous. We were told she was a hen but are suspecting she may be a rooster. She is about 10 weeks old.