Hi fellow BYC'rs! Our 5 chicks have graduated to their new home and seem to be adjusting quite well! After just one night they learned that the coop is their home! My dilemma now is do we cover their protected run with some sort of roofing? I have lots of hay in there for them. It poured over the weekend and it got wet. It dried the next day, but I am worried about it getting wet every time it rains, and it becoming moldy. And I have their water bucket in the far right of the protected run and if it is raining I worry they won't want to get wet.
Today I covered the top of the run with a tarp because it is ungodly humid and I wanted them to have some shade, plus there are scattered storms predicted. DH hates the way it looks - I do too but it is just temporary till we figure out what we should do, if anything. These pictures are before we put the hay in.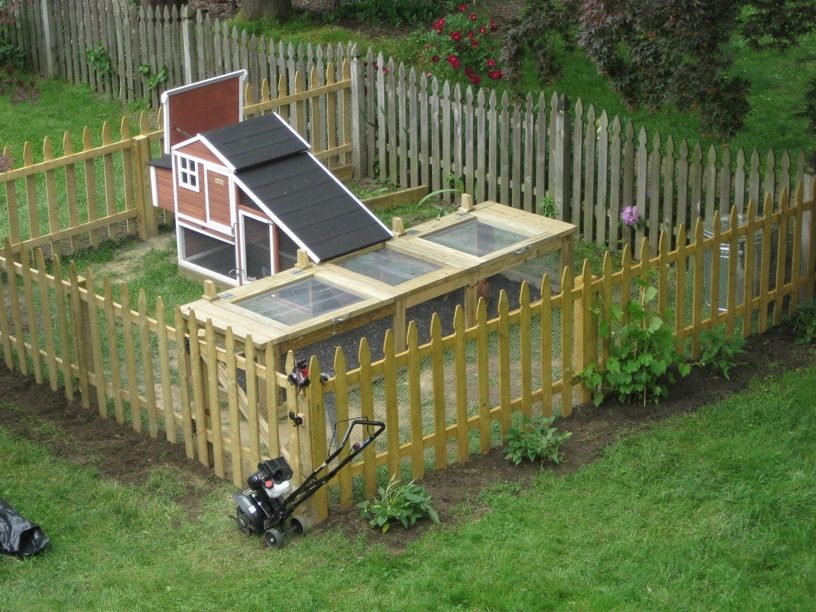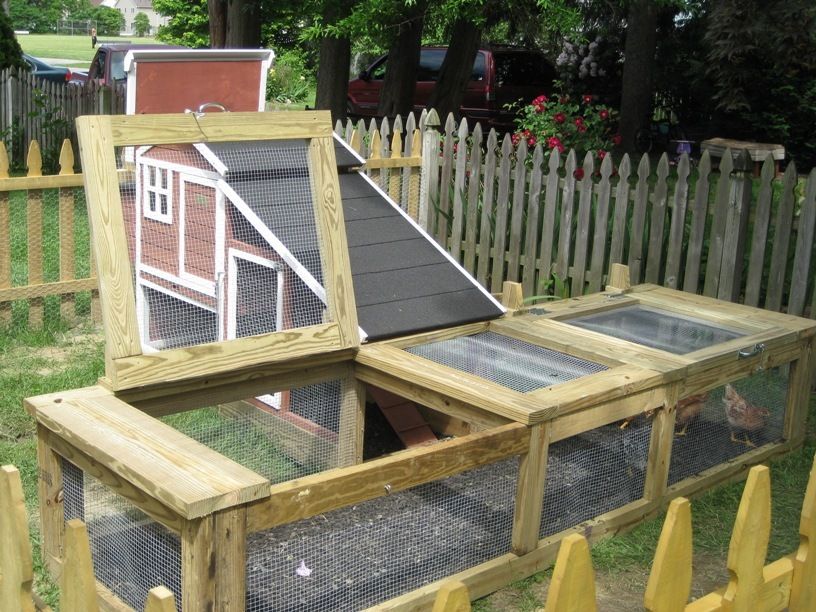 Also, on a different note, we froze two big bottles of water and put them in the run to help them cool off. I read somewhere that these would help. Has anyone else heard of this? My neighbor does this for her rabbits.