We decided we wanted chickens but had limited room for a coop. So I designed a coop that would fit along side of the house. This is the space I had to work with. I capped off and shortened the sprinkler so it wouldn't spray.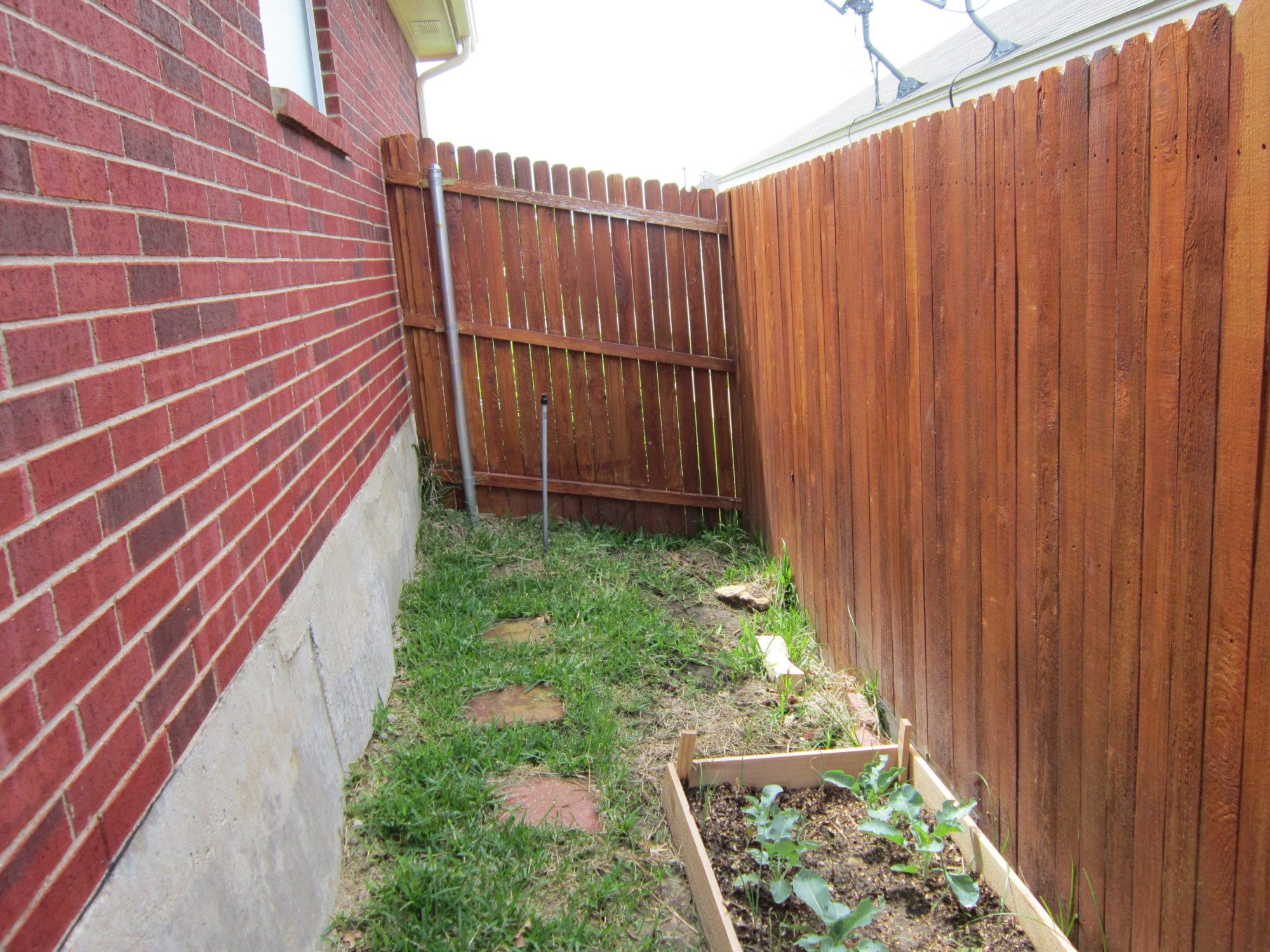 The space is 5"5" wide and 8' long and we made it 5'7" tall in the center so it would be hidden behind the fence and not be an eyesore (for the neighbors).
Well, this is what I ended up with.
There is a tin roof over 50" of the coop in the back while the front just has a chicken wire ceiling.
We installed 2 roosts at the back above the poop shelf. one is 12" above the shelf, the other is 18" and they are 10" apart. I have replaced the cedar shavings with PDZ in the poop shelf.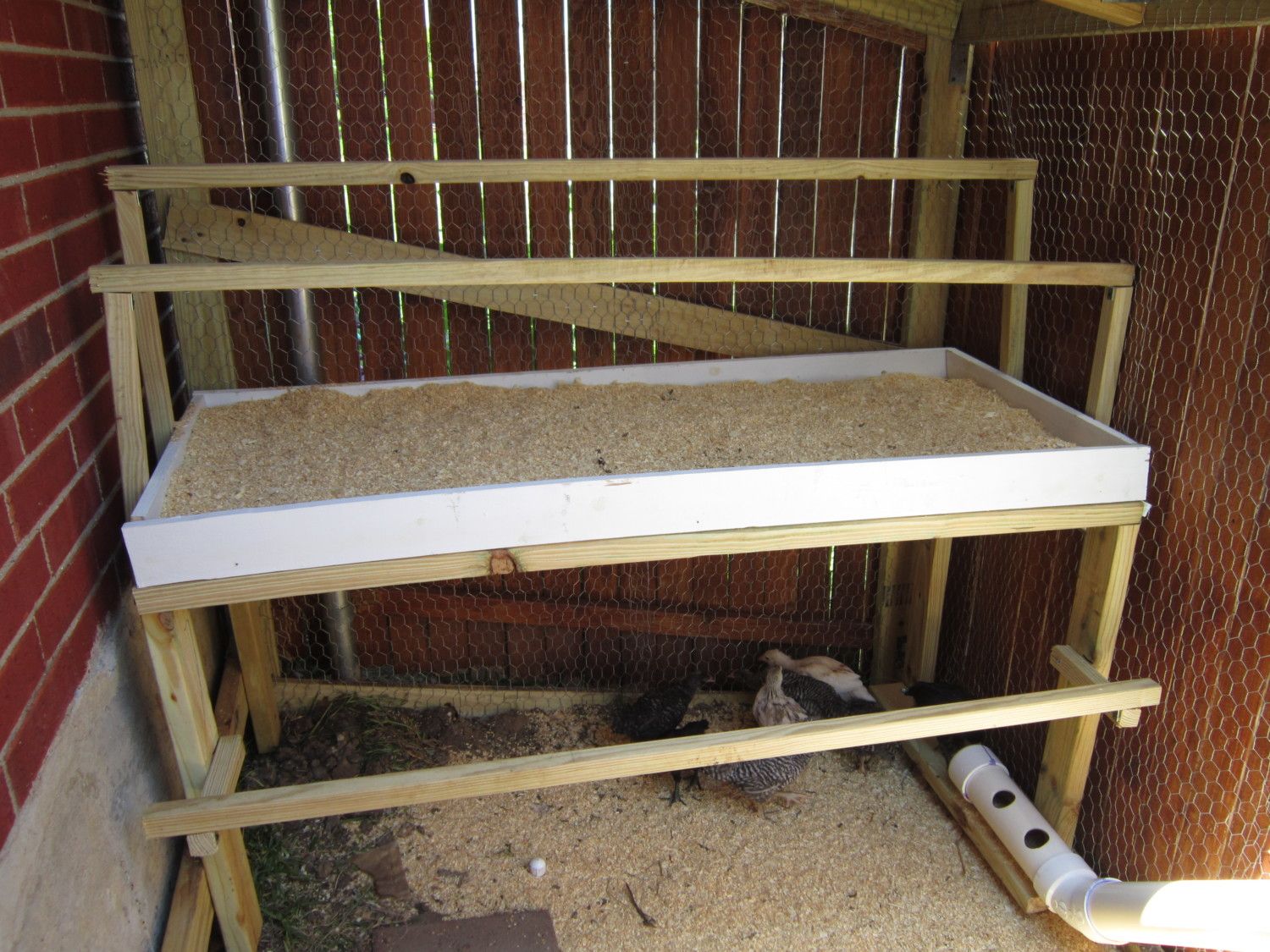 On the bottom right of the picture, you can see our feeding pipe. We used 3" pipe and it seems to have worked out pretty well. Can't put too much in it or it gets clogged, but it is nice to fill from the outside.
And I used the push nipple watering system.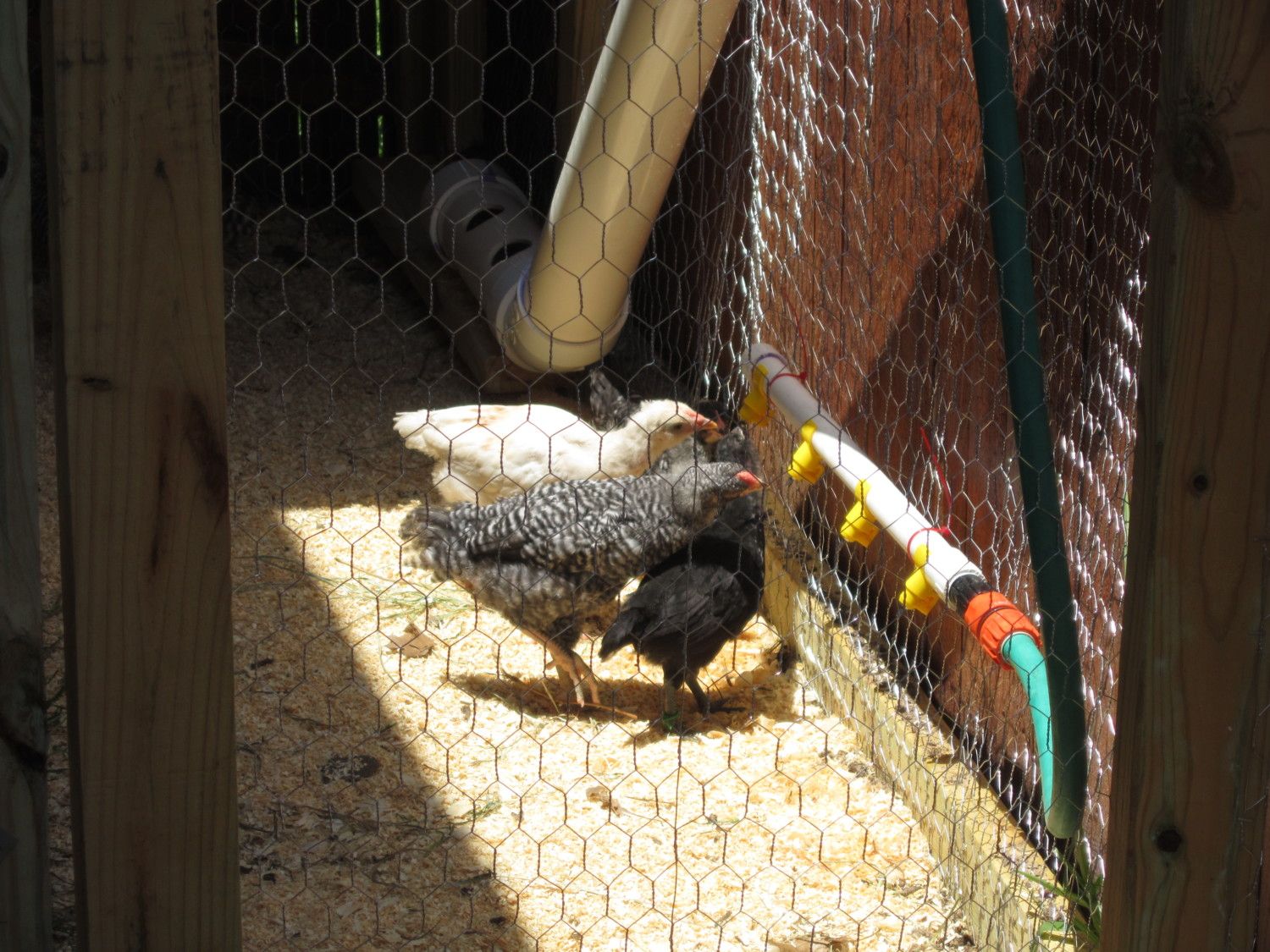 And the nice thing is that as they grow, we can move the waterer up to the correct height since my chicks are only 5 weeks old.
So, what do you think?