I got these 4 Silkies Feb. 21, 2011. When I got them home I noticed their wing feathers looked different from my other chickens. They looked ragged and stringy especially towards the tips. Well I dusted with Sevin dust on Sat. Feb 26. I have them in an isolation coop away from my healthy chicks. So I figured I will take pics of it and today I seen the little red bugs running on them, and white powdery dander looking stuff. So here are my questions and pics.
1. Lice or mites or both?
2. Which is better Ivermectin or Valbazen? How often?
3. Will this be a reoccuring problem or can you REALLY get rid of it? We had to put a dog asleep because he had the kind of mange he was born with and NOTHING worked including Ivermectin. My DH had hunting hounds and put his on Ivermectin so we are familiar with it.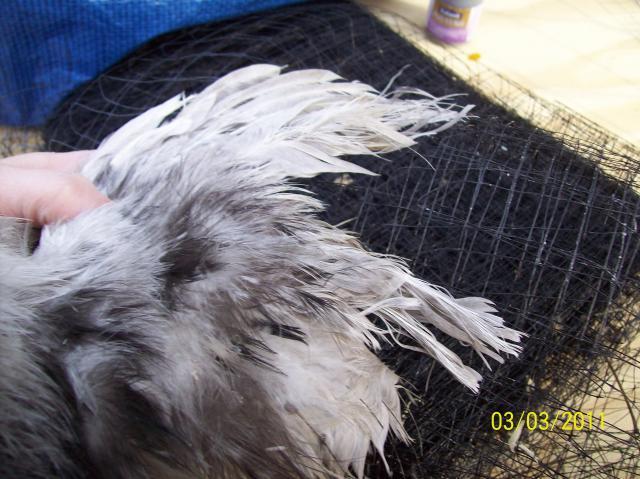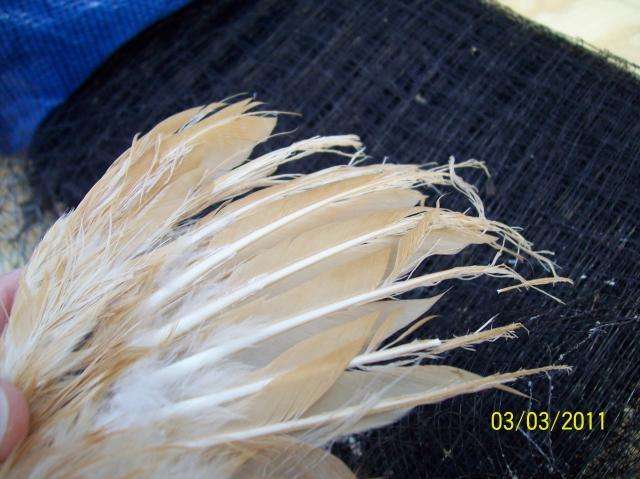 Thanks for any input. My mini rant: I had chickens for a year and NEVER had this problem! I'm sure my flock has worms even though I have NEVER wormed them but I don't want this out of control because if it gets too costly I may have to get rid of them! I got these Silkies from NC AG Review. I figured it would be better quality than CL! NOT!! So far my CL Silkies are fine! I guess this is my live and learn and be more wary of where to get them! DUH!!