Sep 16, 2010
4,117
338
326
There are some things I have memorized about peafowl like there are 225 varieties and stuff like that, but when it comes to pens I guess since I don't talk about them that much I don't have much knowledge about pen size and how much is just right...
My first pen for my first pair (Fire and Ice) was a rushed pen so that was way too tiny...I definitely know this is too small: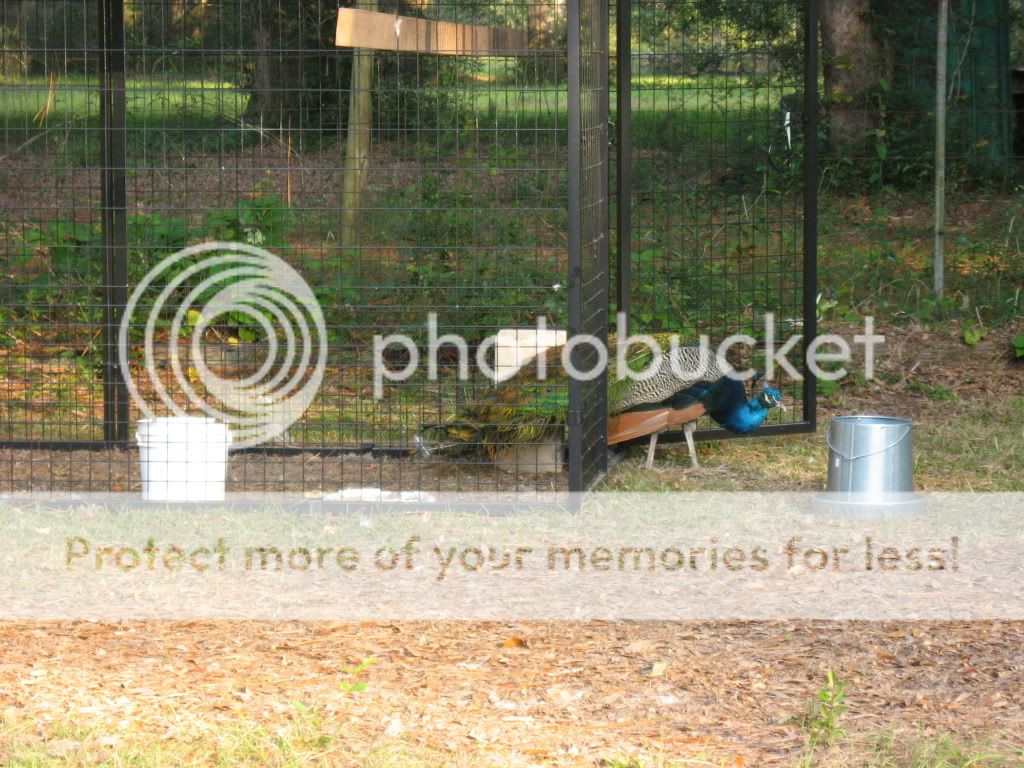 Then I now I went way over the minimum amount I needed for a pen for around 5 peafowl with our huge 40x50ft aviary which who knows how many peafowl I could be fitting into that...
So as you can see I haven't gotten the whole pen size thing down yet. What I am looking for is a good breeder pen that will have enough room for maybe three peafowl but also some room for the peahens to raise peachicks that would be sold when they got around adult size. Also I don't want the ground in the pen to turn into dirt without grass which I guess happens when you don't have enough ground or too many birds and they trample the grass...
Does anyone have magic numbers that work for them really well for peafowl breeding pens? I don't want them to have not enough space and I kinda don't like narrow runs for peafowl because it seems like the peacocks have a harder time displaying in those so does anyone have a nice more square-like breeder pen?
I think I will also check out some peafowl breeder websites like Texaspeafowl, legg's peafowl, Hopkin's livestock, etc to see their pen sizes. I am trying to get a good range of different pen sizes to compare all the pens and see which one would work best for our situation.