Hey Yall this is ButterCup she is a 3 months old yesterday evening I went to check to make sure everyone got to bed ok and I notice she was perched on a small board at the bottom of the coop not up on the roosting poles with everyone else so when I picked her up I noticed there was no food in her crop.
Today when I went to check on her and she was still up on the roost by herself. she seems depressed she is on the bottom of the pecking order so I brought her out of the chick yard with her favorite friend and made sure she has plenty of food, greens and water and she ate but not enough to fill her crop. this evening I brought her inside to give her some poly vi and feed her an egg. and I noticed one of her eyes is puffy and had some crust in it.
I cleaned it out with some saline and put some neo on it. she is currently in sleeping in my inside cage. oh and I am happy to report her poop looked normal. I wouldn't be so concerned if she didn't seem so depressed. any ideas I watch my birds very close. but I am still new I only have about 2 years experience.
any advice would be greatly appreciated.
The Puffy Eye after I cleaned it out.
Her other eye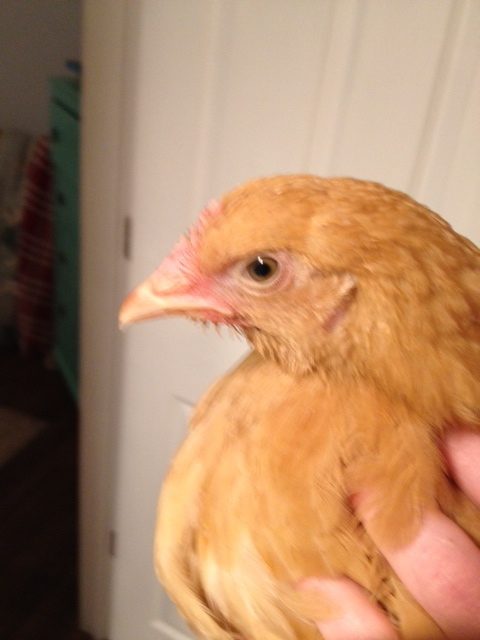 Last edited: