Any guesses about the breed? I call this little guy "Napoleon". He has successfully driven a full sized fighting cock from my yard. He's not tall enough for all of his girlfriends, though. A friend at work is going to give me a few "table top" hens for him, though.
I'm guessing that "table top" is just a descriptor, like bantam. Any comment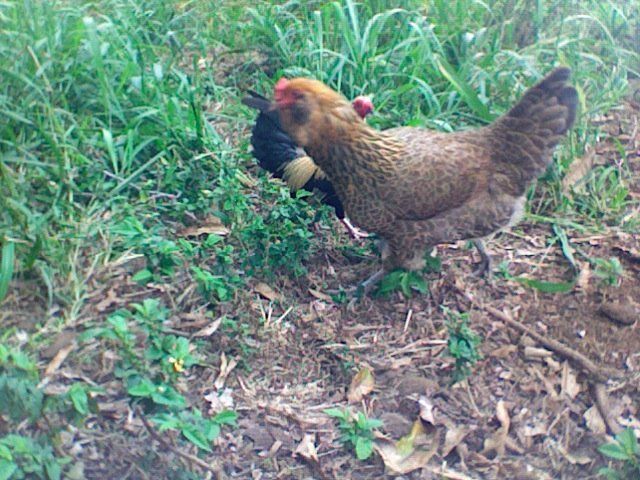 Sassy Girl is hogging the camera but this shows Nappy's size.