Larry, our Rooster, has to go. He attacked my 2 1/2 year old son and scratched his chest and gave him a bloody lip. When I ordered the chicks in the spring I only ordered pullets, for the reason that I have two young kids and didn't want to take a chance with a possible nasty rooster. Of course one of the pullets turned out to be a rooster. We thought as long as he stays nice he can stay but the day has come........... the axe is going to be sharpened.
For the last 3 - 4 weeks I watched him around my son and stepped in a couple of times when I saw trouble coming. Larry never got him because I was always there since I didn't trust him and gave a boot before he could ever do something. But today Grandpa was watching and of course didn't see the signs .......... so Larry saw his chance and attacked. I just can't supervise all the time and my youngest son just starts to walk so pretty soon there is one more "target".
I guess we will have Larry Stew.
I am a little bit sad to let him go and I really tried for the last weeks to get him around but my kids come first......... So sad since Larry is such a handsome guy.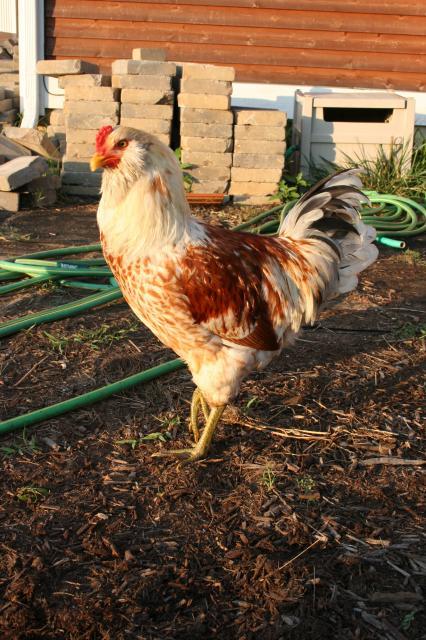 Last edited: