It's the usual story. We were there to get feed. We didn't really need feed, but we were driving by anyway. I told the kids, "Now kids, they might have chicks. If they do, you can check them out, but we really can't get any. We don't need any more chickens."
sigh...
revel in the cuteness.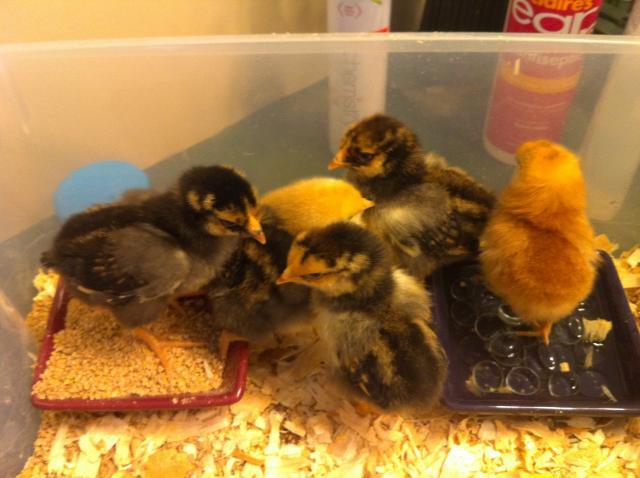 Four GLW straight run (they look like girls, right?!

) and two "assorted red pullets" whatever that may mean.

Last edited: