Here are some photos of our pet rats!
This is Bethany, Bethany is just a regular "fancy" rat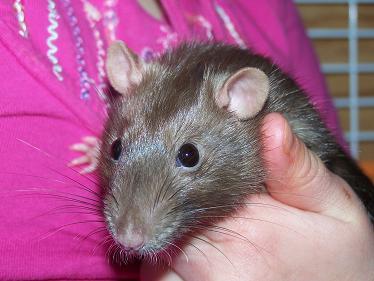 This is Rintu, Rintu is a siamese fancy rat.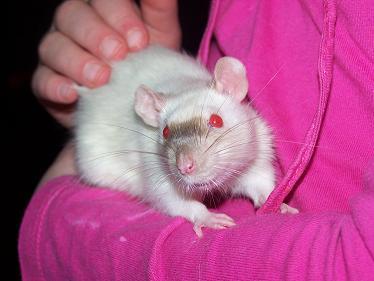 This is Fay, Bethany and Fay are sisters.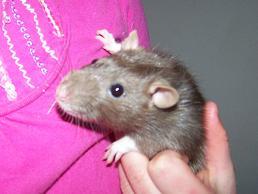 This is Bonnie, Bonnie is a siamese Dumbo, I think this pic really depicts the dumbo's ear carriage, especially if you compare it to the photo of Rintu.
This is Luca, Luca is a siamese Dumbo. Luca is only 5 weeks old, I think he is going to be huge. He is just a bit smaller than Bethany and Fay who are 6 months old!
This is Chuch Norris, a siamese dumbo. He is a big rat! Its hard to actually see his size in photos.
Here is Chuck Norris standing beside a beer bottle for scale, it still doesn't do his size justice.
This is Guru, he is a dumbo as well. He is almost 2 and is the wise old grandfatherly one, he is very large as well and is not very photogenic

Last but certainly not least my favorite rat in the world. Tibbles! Tibbles is a dumbo rex and has the sweetest temperment.