tonight i went out to close the chicken door oh shoot i never shut the door but i found them roosting this is the very first night 3 are on the purch and Phonix is roosting on the side bar she has been doing that for about week now.
Funny thing this is a 8 foot long bar and these 3 are all on less then a foot silly birds. but the vent in front of them has cool air blowing in on them if this was a vedio you would see there feathers moving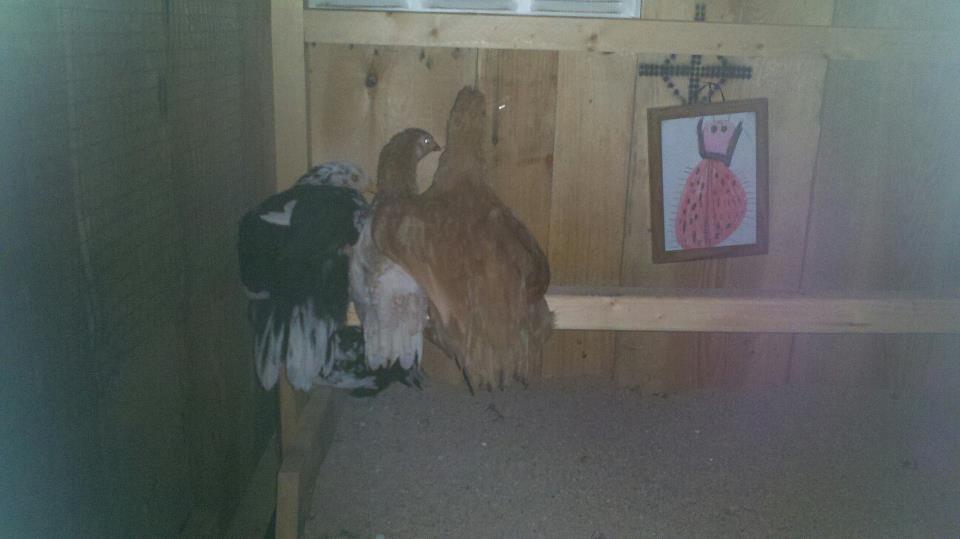 Cheerios like what are you looking at.