When I opened the nest box and saw this egg with the feather strategically stuck to it, it spoke to me. And what it said was, "Do you think I need a new wig? Can you tell that I'm bald? Maybe I should try a comb-over."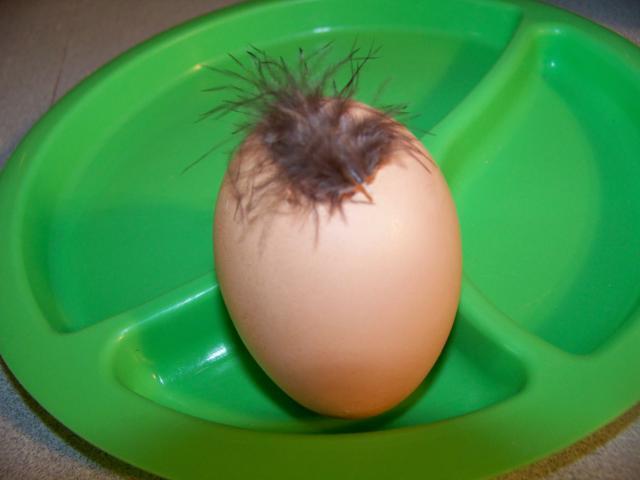 The feather is firmly stuck on there, and I almost hate to remove it. But I'm not going to eat it, LOL!
Anyway, thought you might enjoy this day brightener!