I run the Alien Chicken Asylum
9 Years
I know that new layers have issues sometimes (soft shelled eggs, tiny eggs, double yokers, etc.) But the only 2 I have laying white eggs are my 2 leghorns. They've been laying consistently since the end of June. Why would they all of a sudden give us this?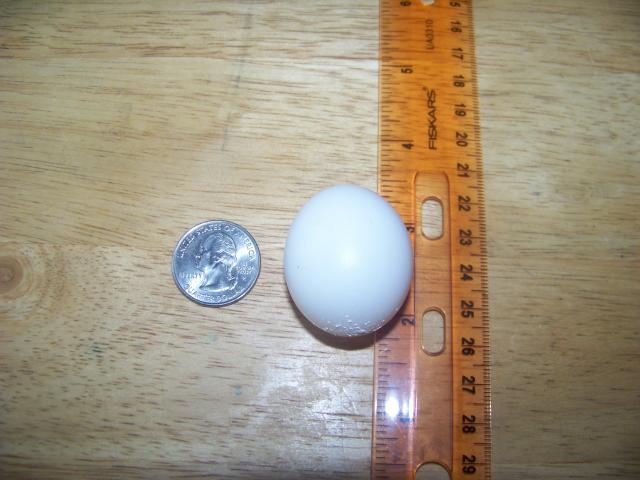 I'm wondering if my 19 wk mix breed pullet laid this instead? Guess we'll wait and see. We've had 2 soft shell eggs in the past week which I was thinking was from our other EE who hasn't started laying yet. Hmmmmmm.... Where's Sherlock Holmes when ya need him?
Anyways, the egg is sweet....