Nov 12, 2009
3,223
19
191
I found this egg in my coop a few days ago.
Here it is compared to a cough drop and a Tylenol.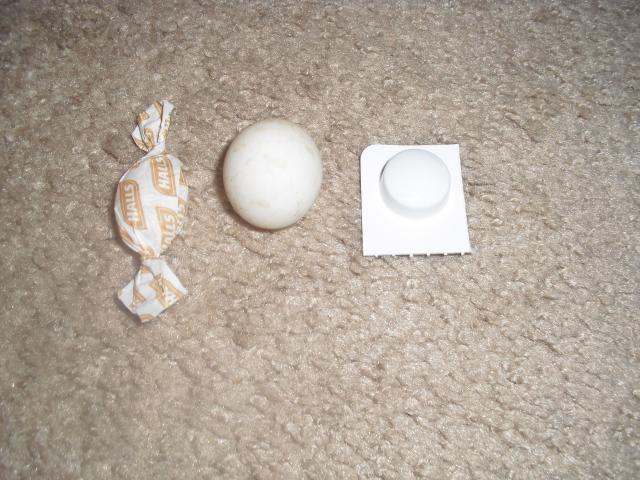 It was in the horse stall that we use for a coop.
It was next to the feeder
I have 4 white egg laying hens in the coop and they are all laying lots of big eggs and they always lay in the nesting box.
I cracked it open and it looked like a chicken egg but the yold was REALLY small!
Any help will be appricated!!!
Matthew