Someone dumped a mom and a bunch of baby domestic rabbits at a campsite up the road. I guess there are like 15-20 total. Ill post pics when i catch them all.
11 babies and 1 mom is all we could find. The only way to get back there is by 4 wheeler so i bungeed a cage to the front of my brother's and drove it down there. It was fun, i now want my own 4 wheeler.
Catchin the bunnies wasn't so much fun, had to pounce on them in the woods and chase them everywhere. Here are the pics.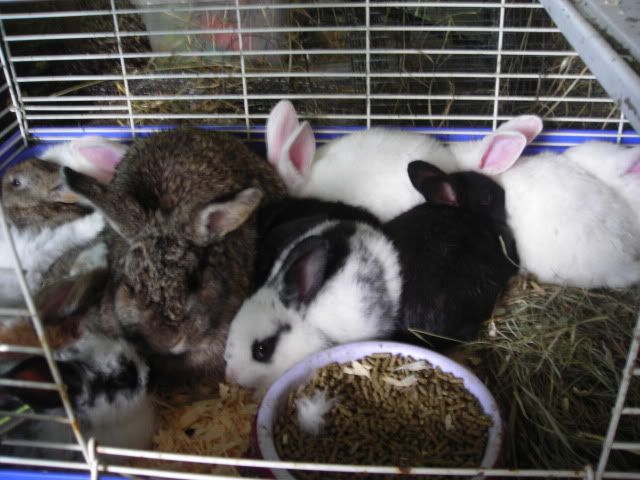 The lil tan and white broken has a front foot injury, looks like a nail is ripped off.
Last edited: