Hatched these ugly young devils ourselves. One is a Plymouth Barred Rock/Americana mix. The other is a Plymouth White Rock/ Americana mix. The Barred is standoffish, but the White is very social.
They are 18 weeks old.
They have been fed all organic feed with lots of fresh veggies. They free range a lot of the time. They have never been vaccinated or treated with any chemicals.
Free in central Ohio (Delaware/Radnor area).
Email me
[email protected]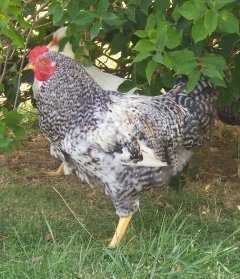 Last edited: