Our unknown chick is growing up every day.
Here is a pic of her wing pinfeathers, still trying to determine what breed.
Any new help would be appreciated...
They're getting more adorable as the days go by.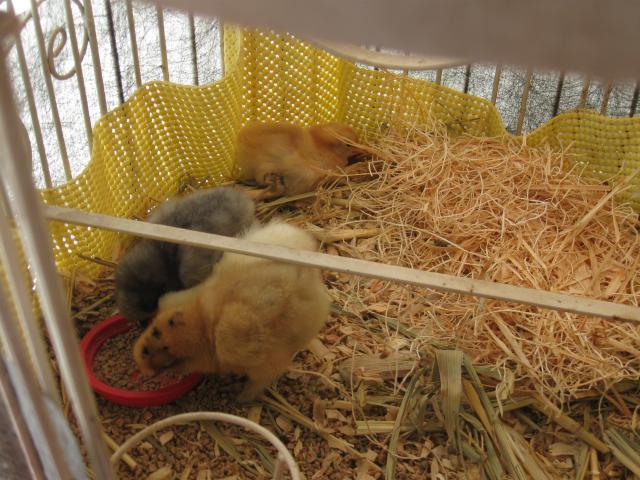 All 4 together, sultan is between the 2 silkies.
Their older siblings enjoying the day out.