I think it will be worth it. Between my wishes around making it hen appropriate and predator proof and looking good and his insistence on building it right and making it look well built -- and the 90 - 100 degree weather with high humidity, it's very fortunate that we get along so well. I live in Austin only a few miles from the capitol so this is an urban coop/run. I'll build a coop page eventually but in the meantime....
Framed coop: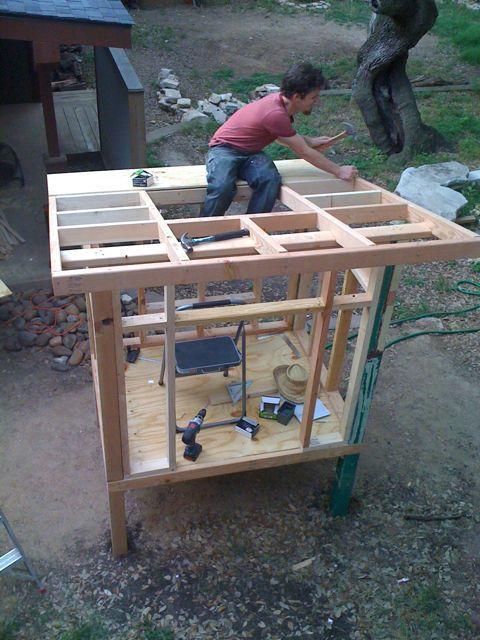 Putting in the walls: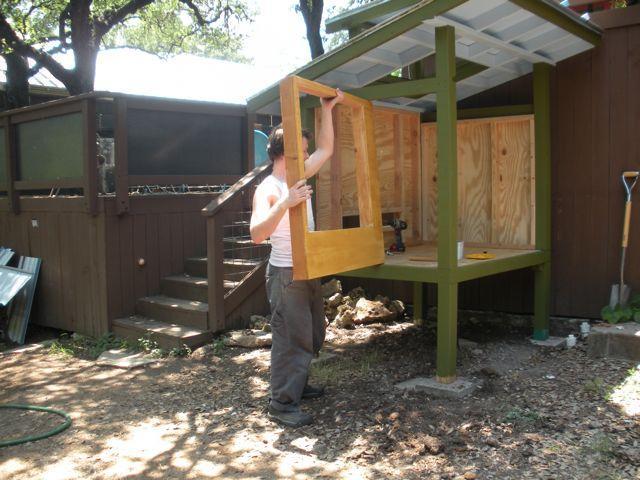 Nesting boxes - backs have holes for egg doors on outside.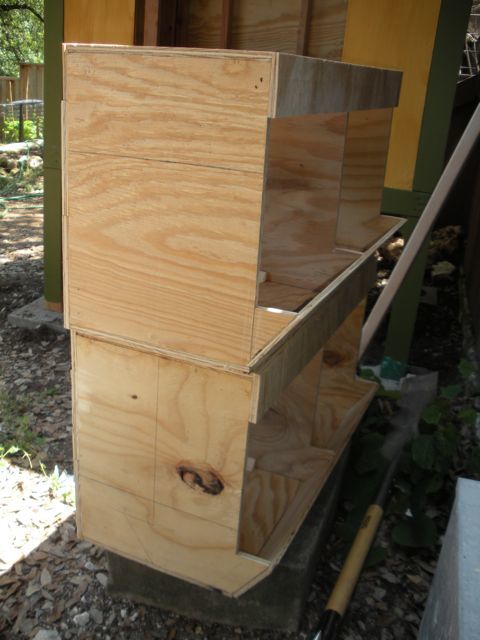 Trench for buried panels around run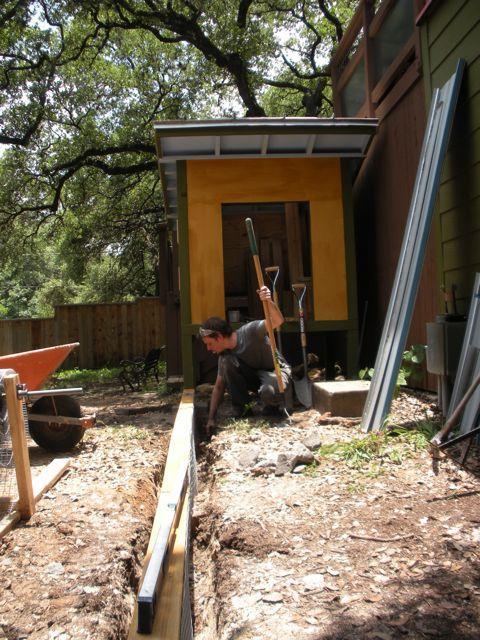 Close up of underground and bottom 4 feet of above ground panels: braced corners of 2 x 4 frames with hog wire for structure strength and 1/2 x 1 welded wire for critters: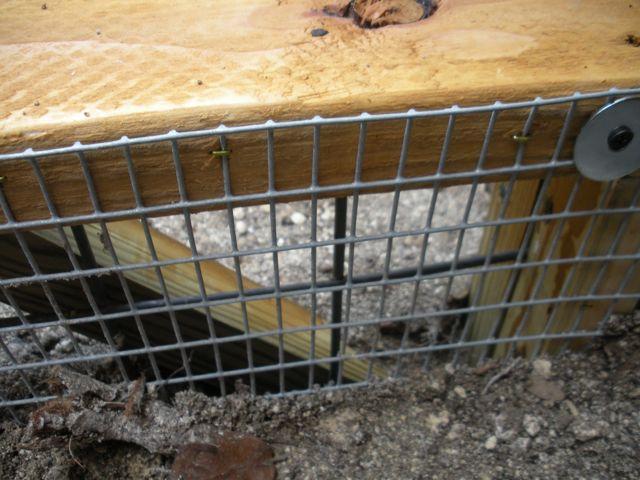 Where we ended tonight:
Last edited: