I finally got the nerve up to start letting my chickens out into the horse pen - the entire reason I got them in the first place. They're about 6+ months old now and all but one are laying. I'm letting them out around 4, when I get home, and putting them up when the horses eat at dusk.
The first day, they stayed pretty close in a group.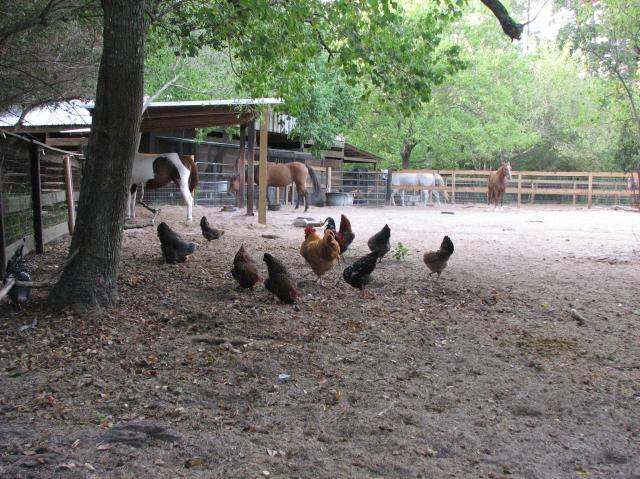 But then they started splitting up and ranging farther.
I love that the all come running/flying when I call them in in the evening, even though some still haven't figured out the fence holes and gates that they need to use. The horses mostly leave them alone. Casper, tho, thinks they're fascinating and will spend the evening following them around. I'm so happy they're all peacefully getting along and the chickens head straight for the manure piles to break apart as soon as they get out there.
Well, almost as soon. First, they must gather around the water trough and the boys hand out duties for the day: