I [IMG]emojione/assets/png/2665.png?v=2.2.7[/IMG]
10 Years
We've been cooped up since the first week of January but today, finally - an hour outside (their limit, not mine.) Miracles!!! My ten month old boys have had "issues" for the past couple of weeks so I separated them. I let them try to sort it out outside with some success, I believe. I broke them up a couple of times but ultimately, they sorted out territory.
The boys, squaring off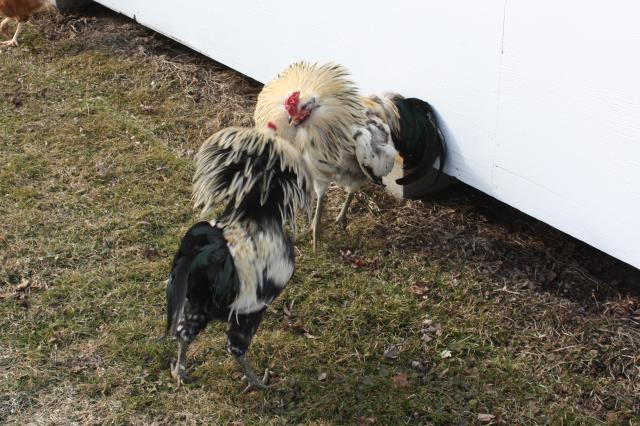 Turns out, ice completely twarts a cock fight! They were mighty puffed up but got no where.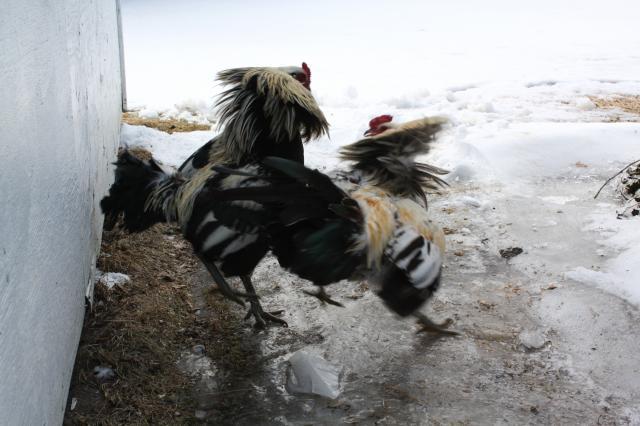 Running out of steam ....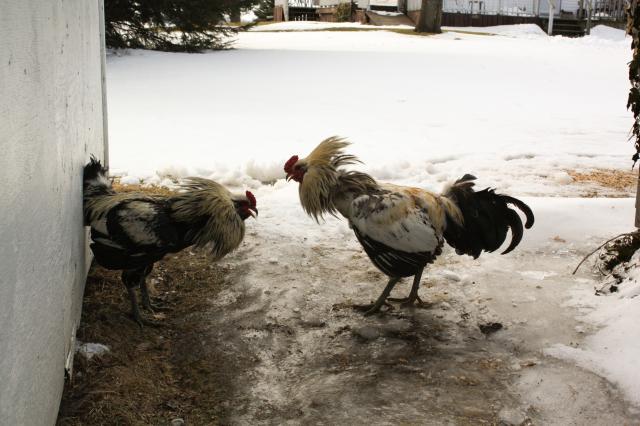 Final, valiant effort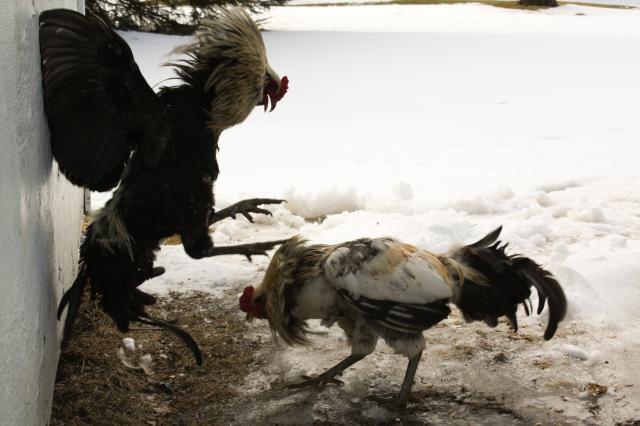 They settle it by leaving one roo in the coop and one outside so finally the ladies can get on with it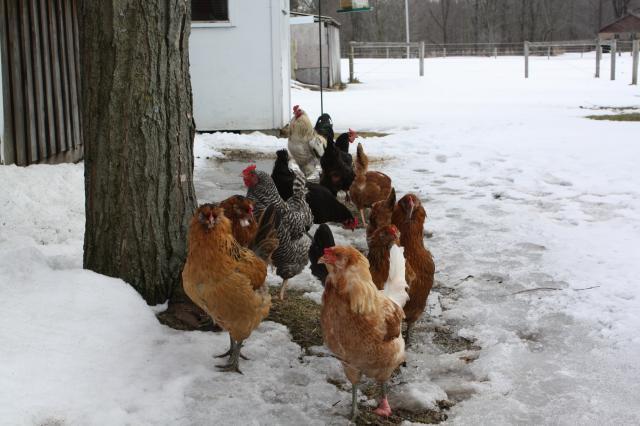 And looking forward to spring!
Last edited: