First of all, let me start this post by saying, I wish the weather would cooperate

un so I can get the henhouse over here!!
Today was spent adding a considerable amount of 1/2 inch hardware cloth to the sides and bottom of the pen. Tonight will be the first time in a week the birds will be back in the pen, although I think they were enjoying the stay in the garage at night, but my poor DW is tried of the chore of moving the birds morning and night, especially when I am gone 3 nights a week. Thought I'd post some pics of the work done so...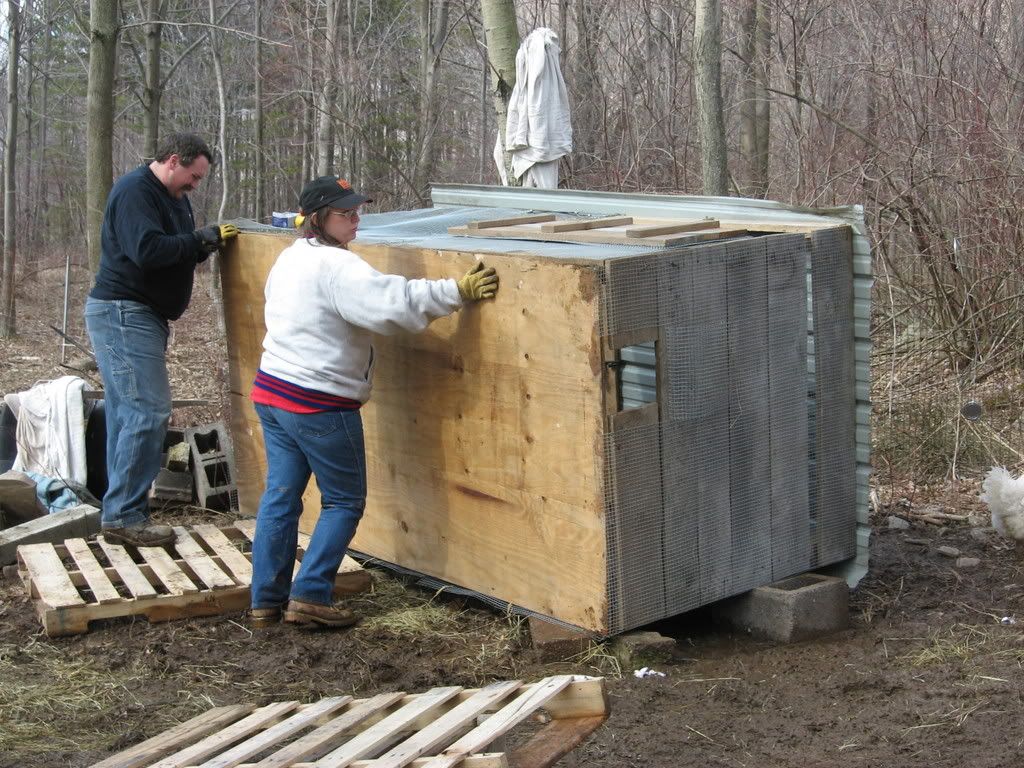 Last edited: