Jun 24, 2011
4,565
234
261
My Coop
I have an EE/WL mix cockerel, Spots. Mother was an EE, Father was White Leghorn. Spot is in the upper right of this picture. He just finished mating that White Leghorn in the front and has gone around to the other side of the fence. This picture was right before he subdued the Ancona in the middle of the picture.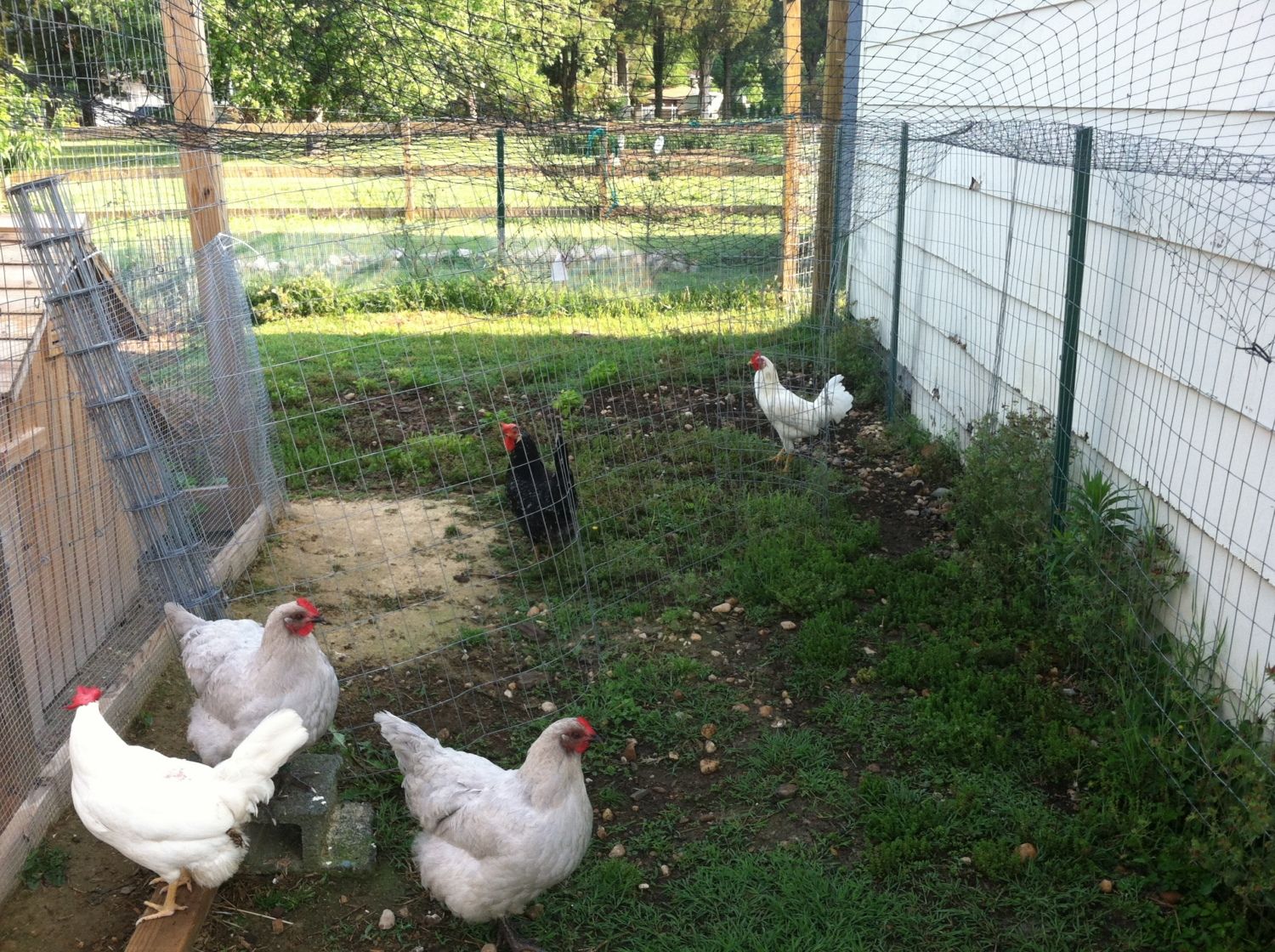 Here is the thread on his birth and history.
https://www.backyardchickens.com/t/...s-and-result-question-update-we-have-2-chicks
Here is the thread on whether he would turn out to be a pullet or cockerel.
https://www.backyardchickens.com/t/...10-week-olds-pullets-or-roosters#post_9012148
He is now almost 17 weeks old and starting to mate the older pullets in the yard. I'm trying to decide which of my 3 young cockerels I want to keep as I only intend to keep one. My other choice is a Welsummer.
So I've been wondering how much influence the rooster has on next generation egg color and what the odds are of him carrying the blue egg gene - since he has a single comb, not a pea comb like his mom I'm guessing he doesn't? And whether he would be capable of producing offspring who lay blue eggs? brown eggs? green eggs? or white eggs?
Thanks in advance for your help!
Bobbie