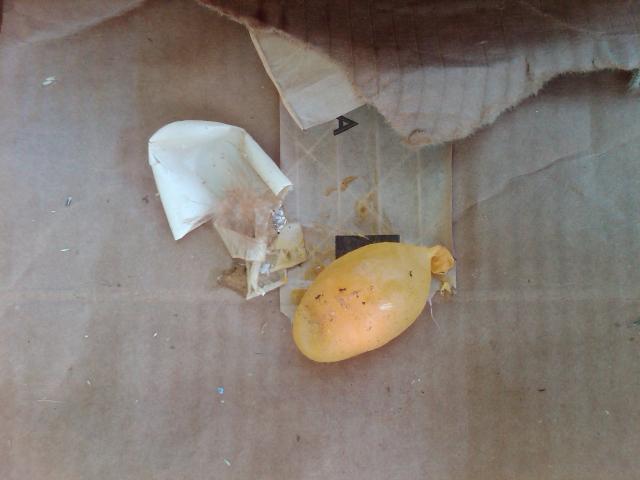 The last 2 days I noticed my hen has laid in her nest for an hour or more but hasn't produced an egg. She seems normal otherwise except woke up with a dirty butt this morning (which I cleaned up for her). When my husband got home this evening he was cleaning out the coop and noticed this egg-thing. Its a yellow jelly like egg and what looks like a soft shell that was about a foot away. And there were yellowish streaks all over the floor of the coop.
She has only been laying for about a week and has laid 3 normal small eggs. I have one other hen who I don't believe is laying yet.
Any idea what happened? Is she going to be ok? Anything I need to do for her? Poor thing!!