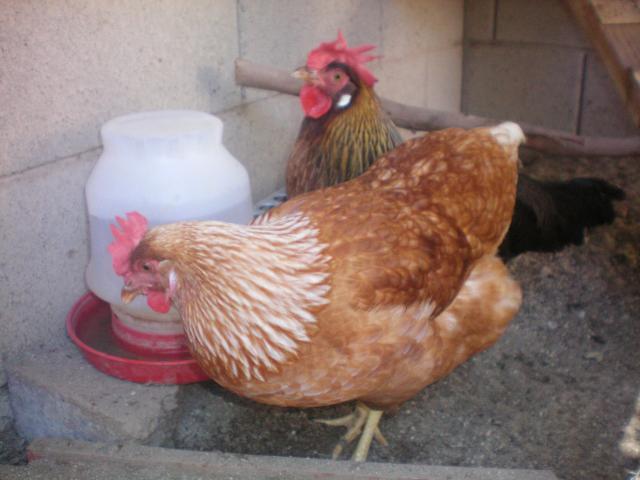 These are my darling girls! Penny in the front and Annie in the back.
When they were colorful peeps at Easter the feed store told me that Penny is a Ameraucana and Annie is a Sussex. Here is why I ask...I have been getting brown eggs and so I thought they were from Annie. Though, every time I go out to the coop to let them out for the day Penny is the one that looks like she is having them??? Then I thought maybe she is just sitting on the egg because she is such a busy body girl. When I get them they are very warm and wet, like she just had it! Now I'm thinking maybe she is not a Ameraucana!! What do yo think???? Oh, one more thing! I'm only getting one brown egg every other day.
Thanks for your help!