Aside from tearing it down and starting again, what would you do with this?
I'm thinking of sectioning a 10x10 area and laying down paving stones for a garden shed, and have the other 6x10 foot area as a coop for 4 birds (max city ordinance).
I would use sand in the coop section, dividing it off by a small wall and hardware wire. Your thoughts?
Thanks!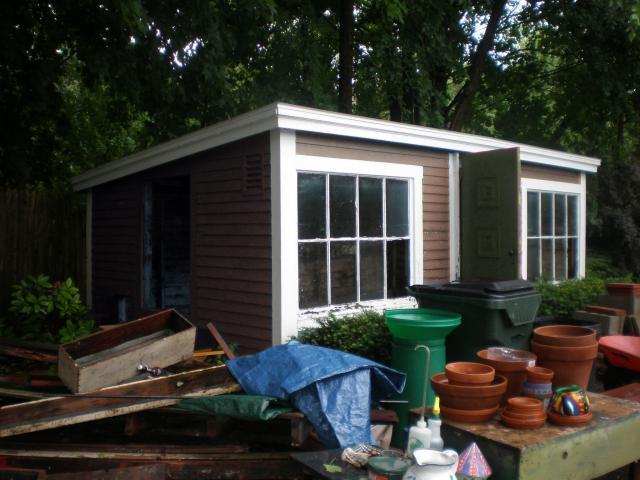 My plan: