Ok, Let me start by telling you have I have. I have pullets that are I believe 50% English. I hatched eggs that came from Katy who hatched eggs from Julie (Bamachickens) English Flock. The roosters (75% English) I got from Julie in Alabama, they do have red leakage in the necks and so any offspring will have a possibility of having the red. When I picked these up from her the red did not matter to me because I am going to use them in a different project and the red was fine, even desired. I asked for the best type that she had. I had not planned on using them for selling Orp eggs. These will be pure on 3/21. That will be 3 weeks since I separated them. I also have some blue egg layers and Welsummer hens that are being covered by a Welsummer roo if you are interested in that instead.
What I am looking for is Silkies or Showgirls. I just want some fluffy chickens, colors do not need to be pure, but it is preferred. I would like for them to be bearded and have lots of fluff.
So if you are interested in doing a trade please let me know.
Thanks!
ETA: For pictures!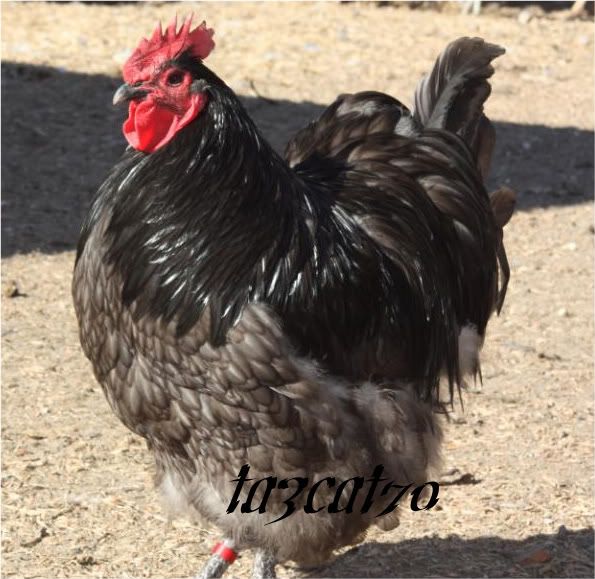 Last edited: