My husband and I are going to design and extra winter open air, covered run, rounded that will let our girls have more dry, open space. We need it to withstand wind, rain and snow (increasing in Boise). Anyoe have any similar things they've built, with photos?
here's something similar-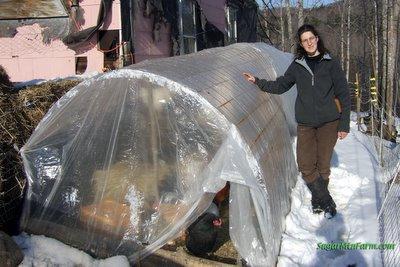 I would use a heavier weight plastic here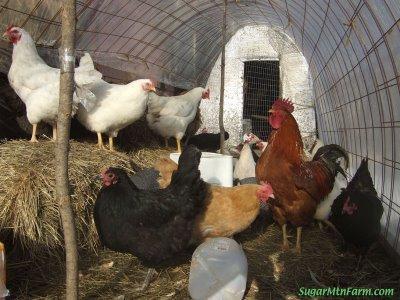 They called it their "sunroom"