Courting Rooster Contest Photos
***** winner is
chick-among-us *******
for the 2012 Valentine's Day Hatch. The hatch thread is here:
https://www.backyardchickens.com/forum/viewtopic.php?id=612098&p=1
Here's my Stanley, strutting his stuff. This is not an entry, just an example.
Entry by NotAFarm:
Entry by Illia:
Entry by chick-among-us: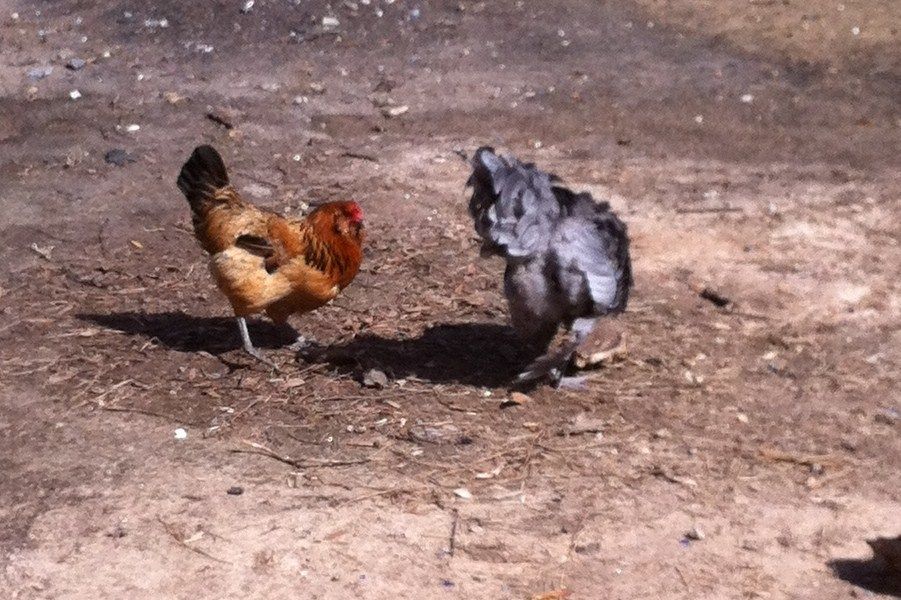 POETRY CONTEST ENTRIES:
Originally Posted by debs_flock
Okay, here's my poem entry.
There is a young roo in my flock
He really can make the hens squawk
They scratch and they peck
Give him no respect
He approaches and they all scream "Bwwock"
The roo is known by his name, which is Earl
He runs through the flock with a swirl
He has the neck of a giraffe
The pullets all laugh
He cries "Give me a break, I'm a Showgirl"
Deb
Originally Posted by anderson8505
Here's my entry for the poetry contest. I'm not actually hatching anything in this hatch along, though, so I don't know if I'm eligible.
I got chicks in a tote, eggs in the 'bator
Third coop's being built, sooner than later
Brown eggs for sale, feathers on the ground
My mind is all chickens, the best hobby I've found!
Originally Posted by notinoz2007
my haiku:
my nightly hobby
watching these chicks hatch from eggs
waiting pip to zip
my husbands haiku: (in response to mine)
you are super lame
with your stupid chicken stuff
but i still love you
Champer
:
I'm not really a participant, just a lurker while waiting on my eggs to hatch. Here's a little ditty to get things rolling:
Roses are red
Violets are blue
May your eggs all hatch
with nary a roo