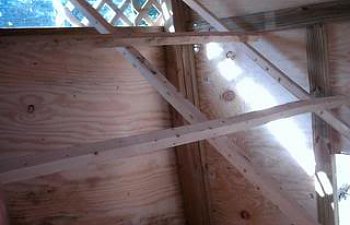 ​
Here is the inside perches.
Entry to the laying boxes. (12x16x12)
From inside the yard.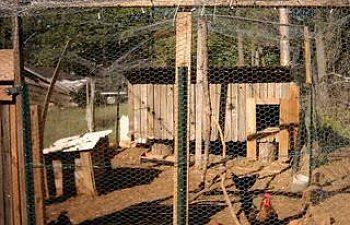 The Boys Club.... No girls allowed! This is where the overflow of testosterone goes! They can look at the ladies... but cant touch!!!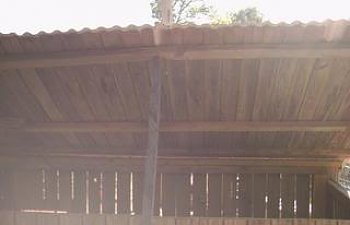 Roof raises on the older one for cleaning..... but gets heavy quick! Thus the pole for support! lol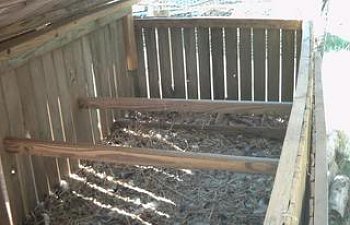 ​
Here is the roosting for the boys! When 13 became 26, I had to build the new one!! Plus needed to seperate the boys to aid in egg production!!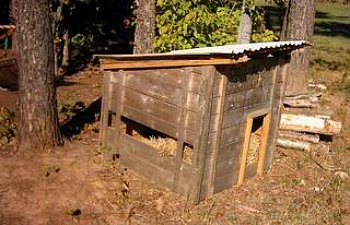 Here's the first coop for the first 13. ( they started as chicks!!) It's now the "Hay Barn". It will hold 4 bales comfortably, and keep it somewhat dry..... The roof raises on this one as well. From rear to front.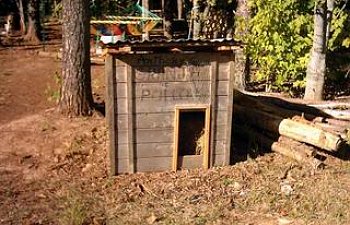 Granja de Pollos... spanish for Chicken Farm.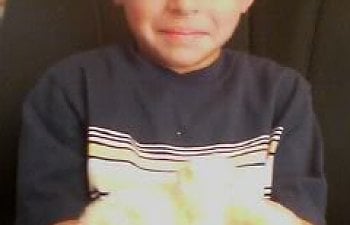 Here's Anthony with his newest additions to the yard. We'll keep them in the house for a while to get accustomed to us then they join the others.....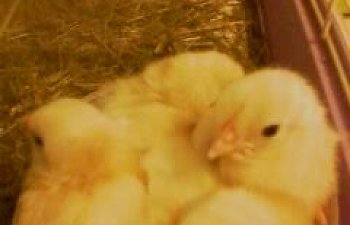 The newest additions to the family. Leghorn Chicks, hatched by one of my hens in the yard.