Bryan's Coop ​
I just wanted to share the henhouse I built. It's in the backyard behind the garage. We'll be adding on a fenced run that will extend off of the right side of the henhouse behind the tree. It'll be covered to keep them out of the rain and we're sowing some fresh grass for them to munch on. With the run, they'll be able to go in and out as the please without fear of raccoons.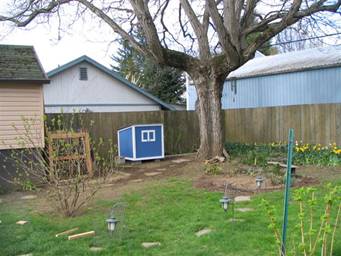 The henhouse is about 4 feet cubed. We installed a window for ventilation and an easy-access chicken door. It took about 5 weekends to build.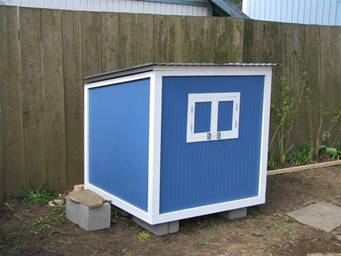 The roof opens up for cleaning and egg-gathering. tin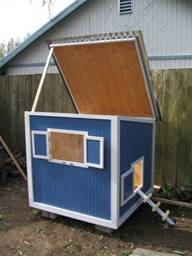 It's bare inside right now, but we will install a nest box and a roost when they get a bit older. Structurally, it's just plywood and beaded plywood framed with 2 x 2's. There are corner braces at the top for stability. The trim and 2 x 2 frame sandwich the plywood and I caulked all the seams for weatherproofing.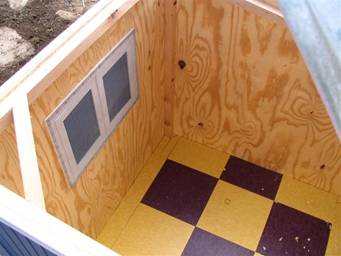 The chicks just moved in tonight (they've been getting a little stinky in the house). Sweet dreams!