The Flock:
(Hatched Approx May '09) Lady the Blue Bantam Cochin
Sprite the Black Cochin (hatched April 09') No longer in our flock
Carmen the EE (hatched April '09) RIP
Star the Barred Rock (hatched April '09)
Robin the Delaware (hatched April '09)
Bubbles the Light Brahma (hatched May '09).
All Pullets, we were certainly lucky!
(Scroll down to see pictures of our birds!)​
April 7, 2010
It's been a while since my last update- work and life is keeping us busy! Our gals have survived a very cold but relatively short winter with only one incident of frost bite on our girl Robin. Fast treatment and a week indoors healed her up quickly and her comb is still fully in-tact.
Without further adieu, here are our very large egg producing girls. Our bantam Cochin Lady is doing well with the big girls but she will be moving into the bantam coop I will be constructing this summer while our new batch of chicks (due in May) get large enough to go outside.We are also planning on showing Lady at some point because she has a perfect bun, well formed comb, and beautiful coloring.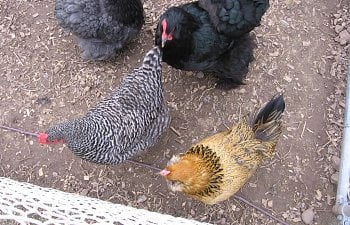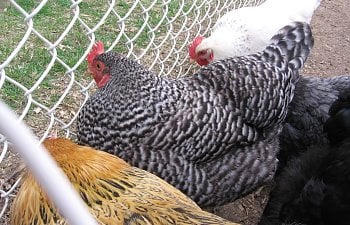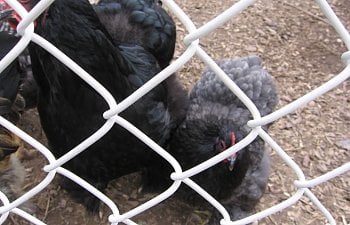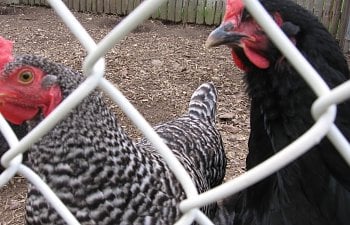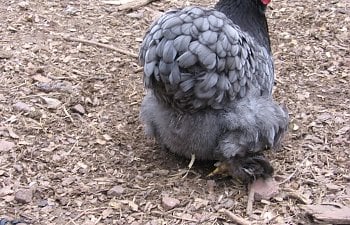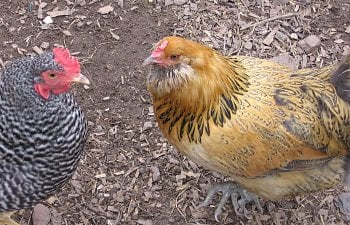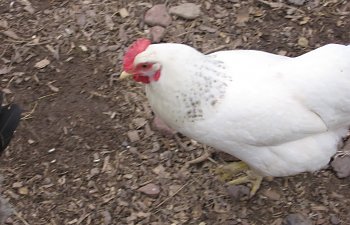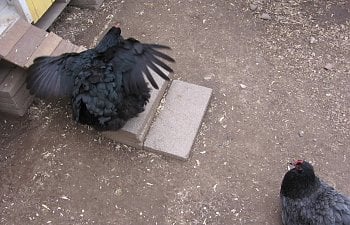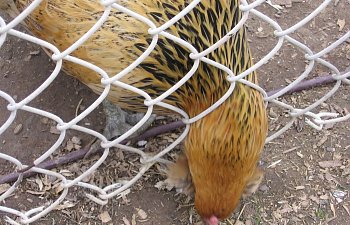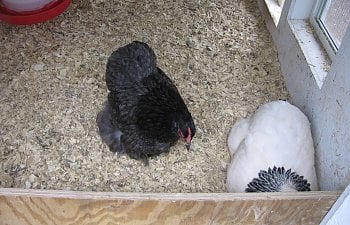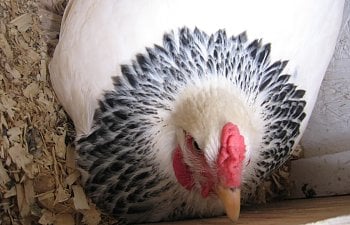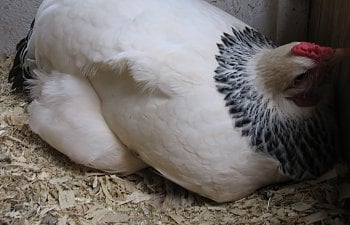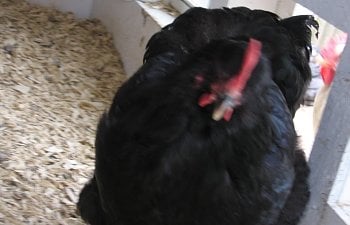 Bubbles was busy laying when I took these pictures, but Lady came into the coop to show how large Bubbles has gotten. Definitely a monster-chicken! Sprite is fluffier but Bubbles is a heavy beast,we love her personality!
Nov 5, 2009
Our recent addition, a Blue Pekin named Lady after her sweet and delicate nature! In the picture she was being quarantined inside the house living in an old 22x22 parrot cage.


More pics to come soon of our now very large chickens and their newly installed egg boxes!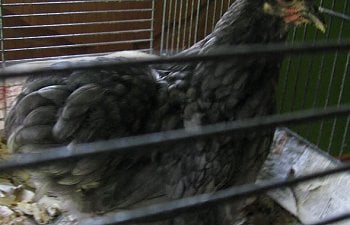 She loves to come right up to you when she isn't busy looking out her window!
July 16, 2009
Temporary run!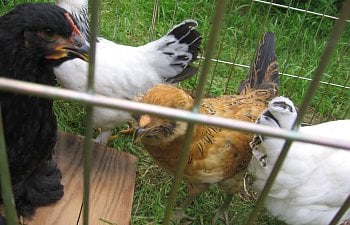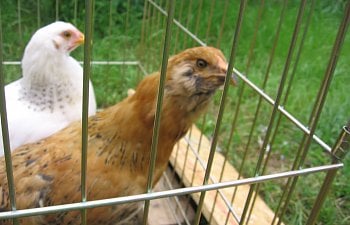 Younger Pics:
June 9, 2009


Partners in crime- Light Brahma named Bubbles with her friend Star the Barred Rock (get it... Rock Star... ahaha I know it's terribly lame) in their temporary dog crate home.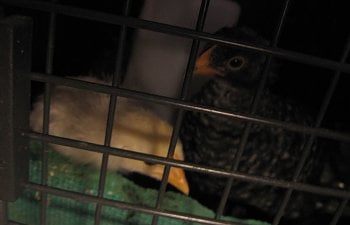 Another Crate Picture, showing Sprite and Star.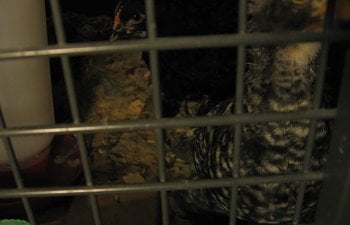 From Left to Right- Star, Bubbles and Sprite.
Star was the friendliest and most curious of the bunch, half of my shots were ruined by her sticking her head in the way. Now she prefers to peck my fingers thinking they're food, so I kind of bumped her down on the nicest list.

She has gotten over her habit of pecking and now she very nicely eats from my hand every morning. She is the first to greet me when I open up the coop for a food and water change, followed usually by the Delaware (still a mean beast!) or Carmen who is sweet but wild.
The rowdiest of the group, our Delaware and also our EE.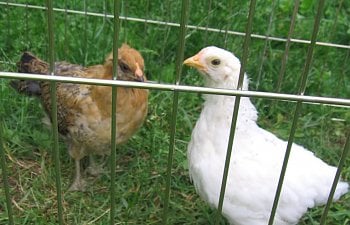 ​