Here is our attempt at a Dickey's incubator, It's a six egg tray auto turning incubator with a hatching tray. Temperature and humidity regulate very well. The cabinet is made out of solid 11/16 pine and the doors are both raised panels, the front door is 1/4 glass. It is sealed with 5 coats of lacquer and chalked well. This box was built to last for many years. All of the exposed screws are stainless steel.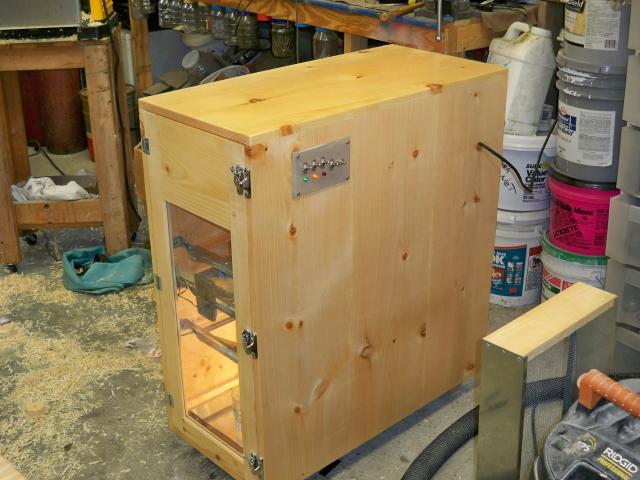 The heat source is a heater coil, it's in the paint can with the fan. The light however could be used as a backup heat source.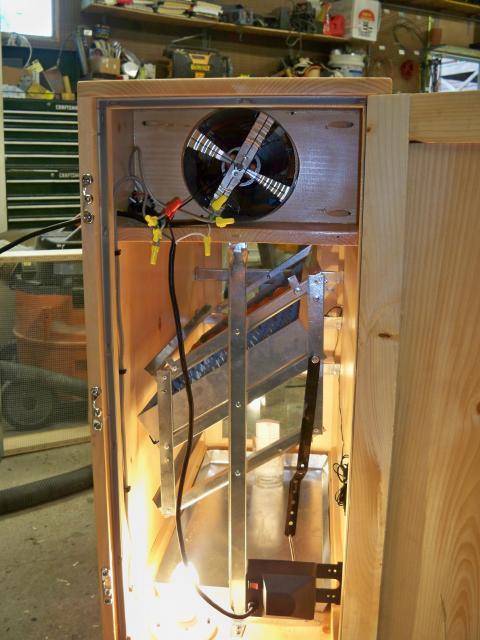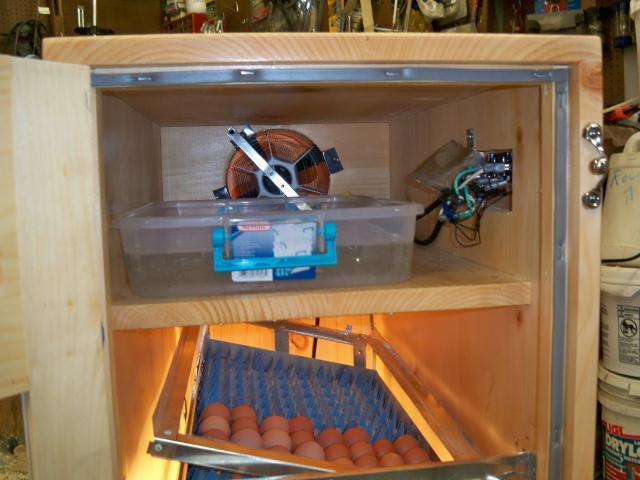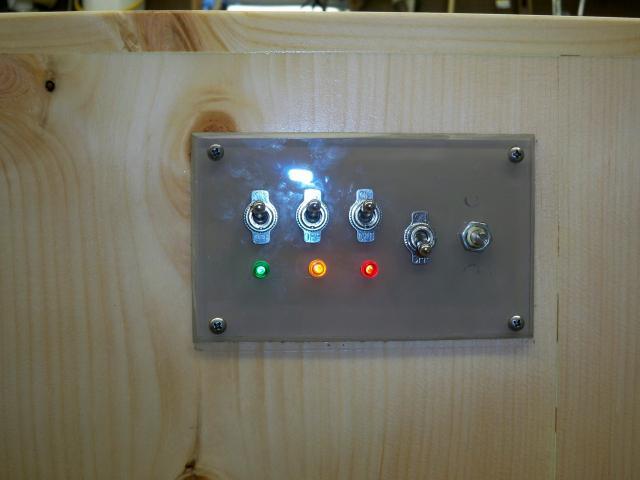 Not all of the trays are in the pictures. The hatching tray is 4" tall and the same size as the egg trays, it sets on the bottom over the droppings tray.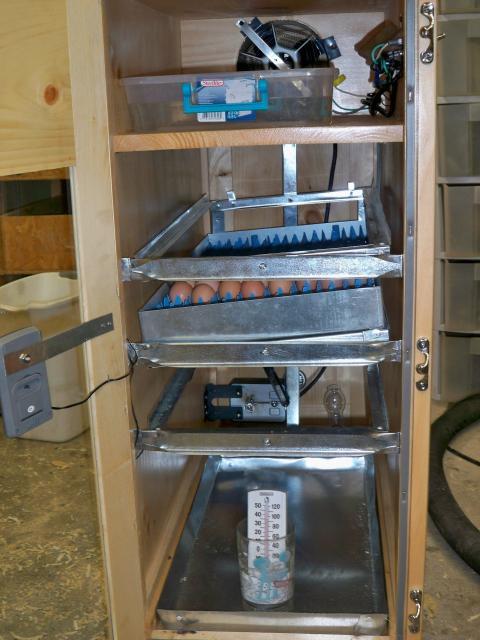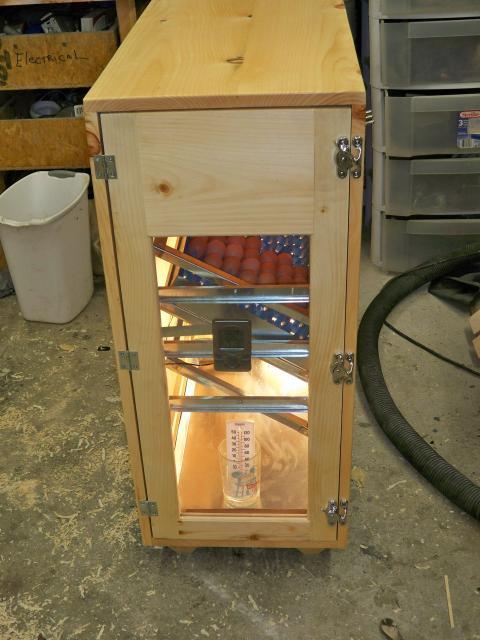 See what happends when the economy puts a master carpenter out of work? oh well it was fun and with your comments, hopefully, rewarding.