Dora and Moe came to us from a nice family we met on Craig's list. We talked through email for a while before we got to bring them home to live with us. We were all very excited to finally meet Dora and Moe. I was surprised to learn that their original family had recieved over 100 emails from others wanting to adopt them and we feel extremely blessed to have been selected as their new family.
​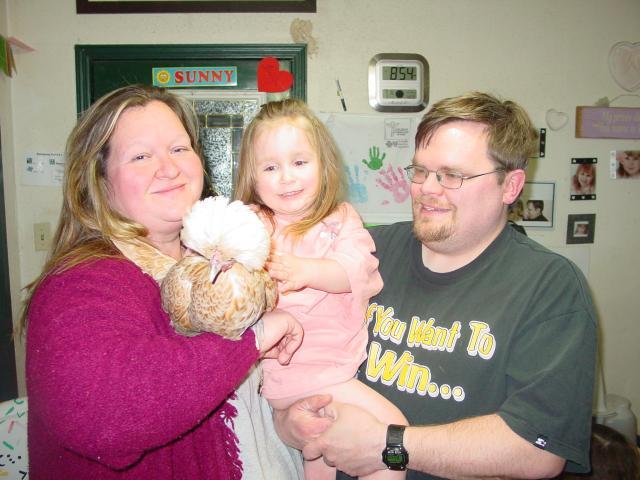 From left to right...Sheri, Moe, Lucy and Carl Rowland.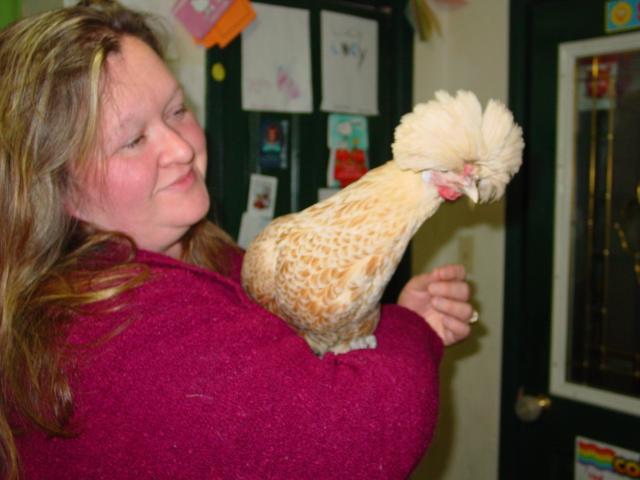 Moe is a lot of fun and very friendly. She is a crested silver lace polish.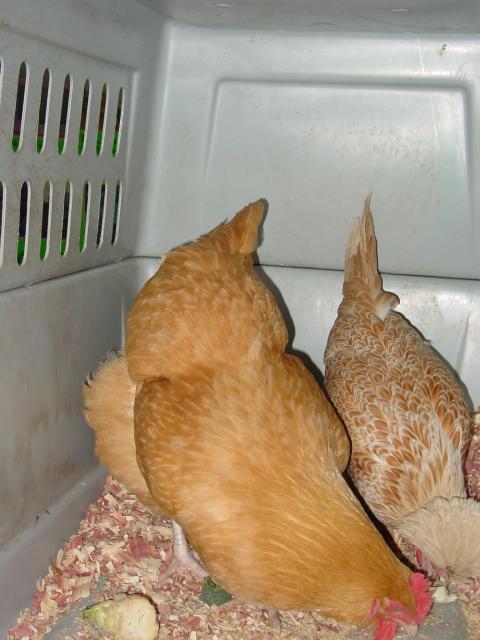 This is Dora, she is a Buff Orpington. She is just beautiful and so sweet!
Both of our new hens and just lovely. I can tell their first Mother spent a lot of time with them and took really great care of them.
They are extremely tame and love to be loved. I will have to post more pictures of Dora as I get them taken, this one doesn't do her justice.
Much thanks to Ashley and Brad for trusting us with their treasures.
​