Our Girls started out life in a rabbit hutch. Our chicks came in on our anniversary. 1 day old on June 13, 2008.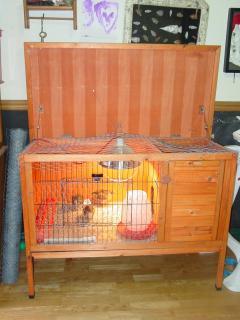 The chickie hutch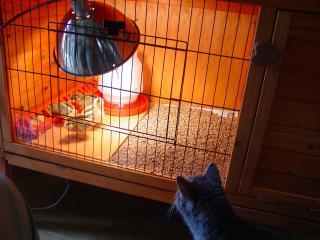 Everyone in the family enjoyed watching the chicks grow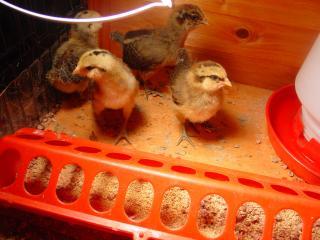 Oh My they grow up so fast
​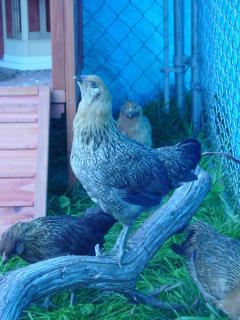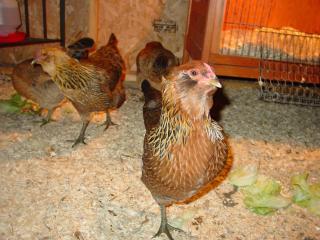 ...and one day they are all grown up! Above you can see Rose perched
and on the right is Daisy and Violet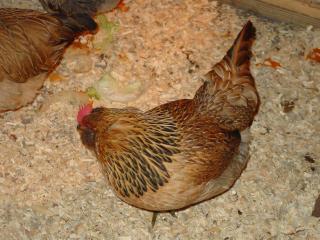 Here is Hyacinth with the big red comb, we thought she might be a rooster until she started laying eggs. She is the biggest, the only one with a large comb and she rules the roost but is very gentle with her eggs and would like to set on them if I would let her. She is also the first to run to me when I go out to visit them. She just loves to be touched.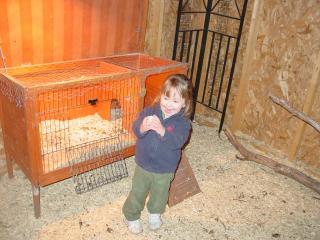 How exciting! Lucy found her first egg.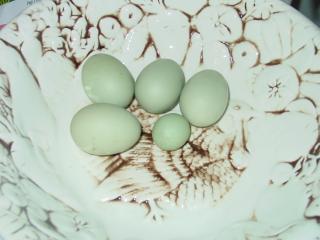 Amazing how different first eggs can be from the ones we are used to seeing in the grocery store. This has all been a wonderful adventure for our family.​