Frizzled D'uccles
I am working on a project on Frizzled D'uccles.
So far i have 2 frizzled d'uccle babys, 1 is a Milli fluer d'uccle, and 1 is a Gold milli fluer d'uccle.
I will be breeding those babys back to d'uccles when they get older.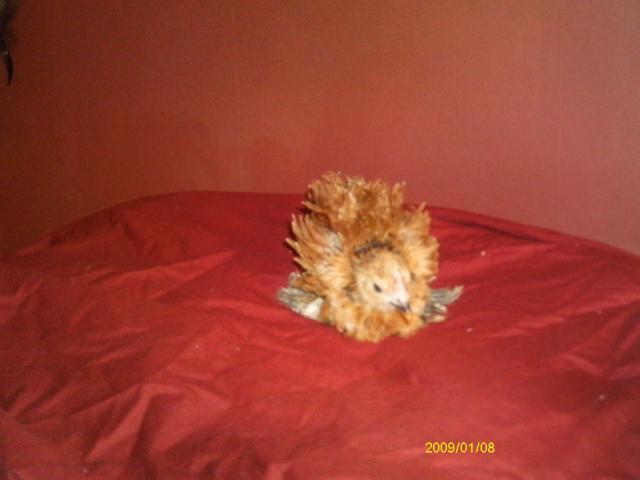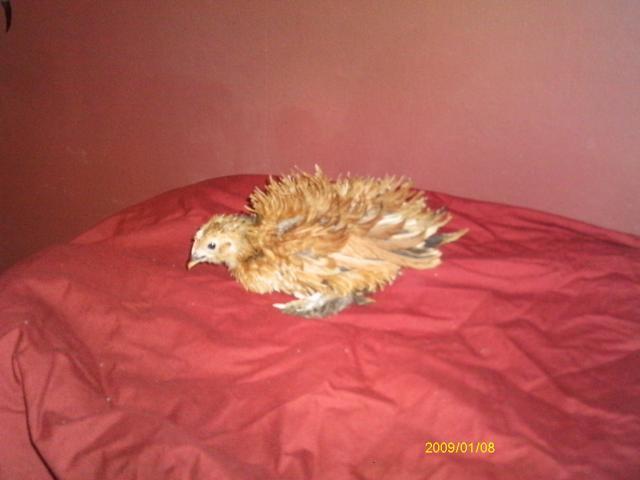 This one is a Black gold milli fluer frizzle d'uccle cockerel.
​
These are the F1 chicks, and so far they are looking great on the D'uccles side. I iwll then breed the F1 back to a D'uccle to get more of the D'uccles.
​