Here are some of my plants from my gardens. Nothing fancy really..... but many of these will be choices for swap items!

I have Mexican Hat seeds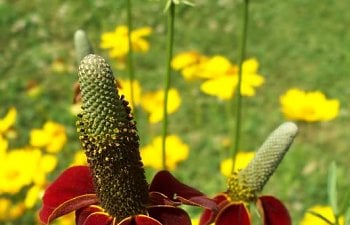 Read more about this lovely plant
http://aggie-horticulture.tamu.edu/wildseed/mexicanhat.html
I have old fashioned and wild roses...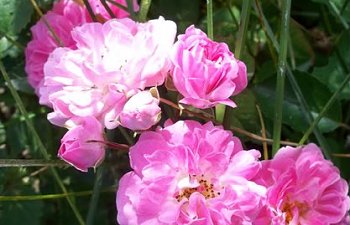 And I have one that I didn't get a pic of this year but it is the wild rose with the small white flowers. It is like this.... (not my pic)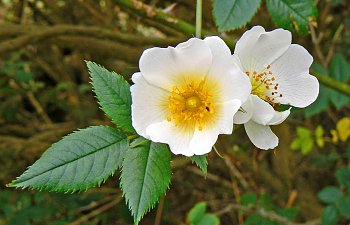 Here are some of my lilies....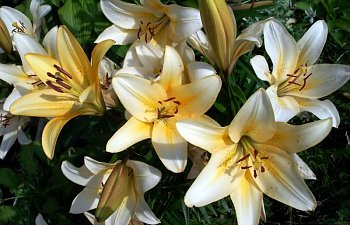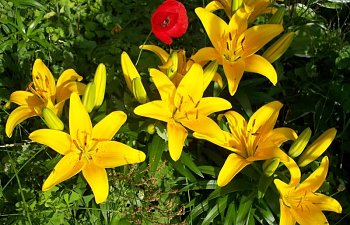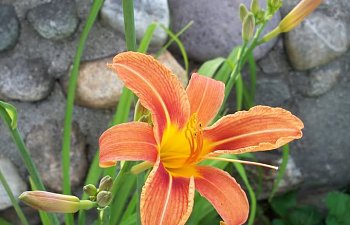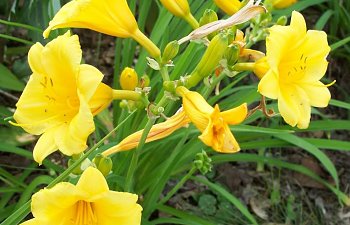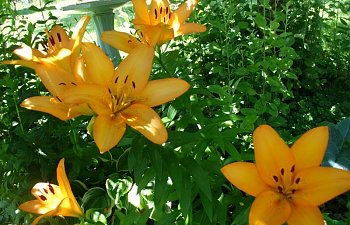 Plus more that I don't have pics of yet.
Pond plants.... Lilies, Iris and Water Hyacinths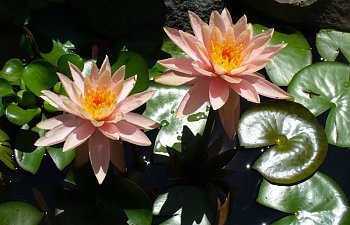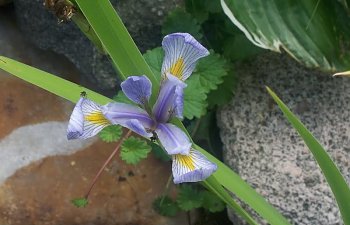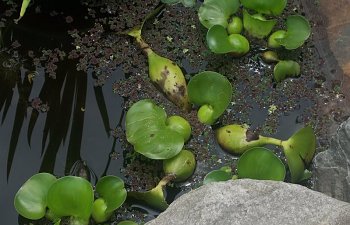 Hostas..... I have quite a few different types.. but I don't know their names. Here are some....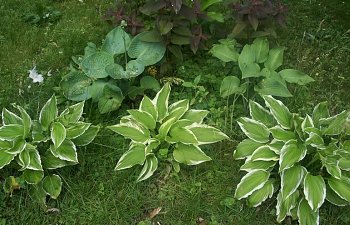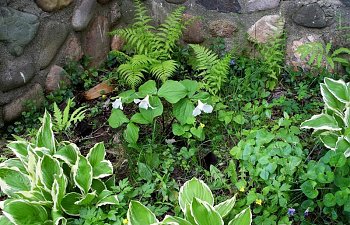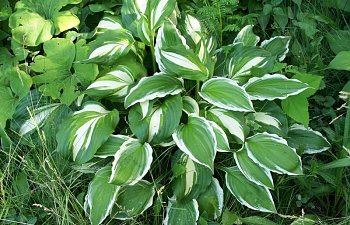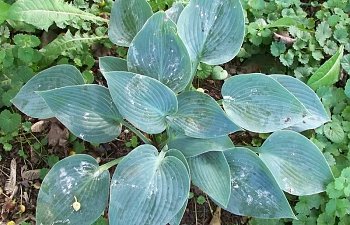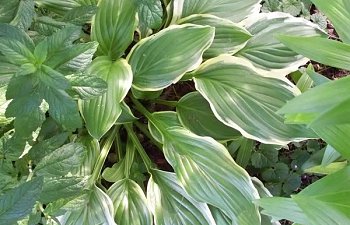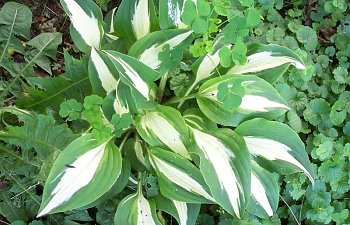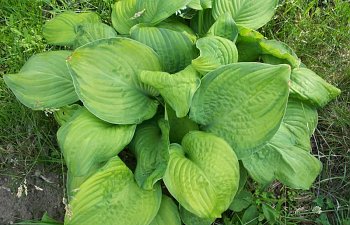 I also have Ferns, Wildflowers, Rudbeckia, Daisies, and Japanese Bamboo (not a real bamboo)
Rudbeckia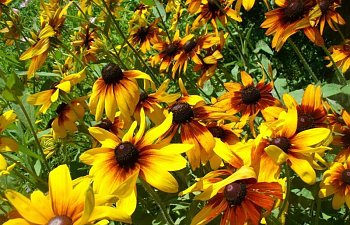 Zebra Grass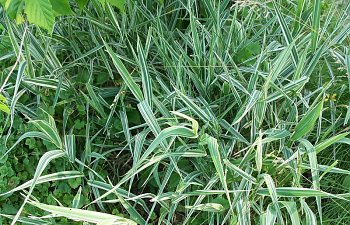 Mint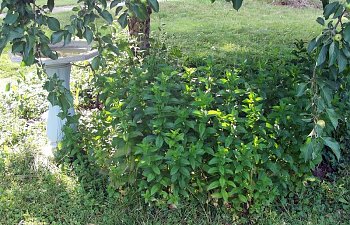 Daisies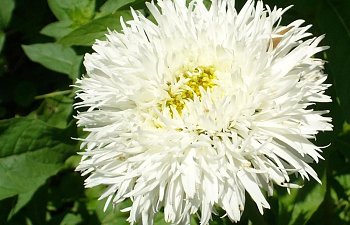 Japanese Bamboo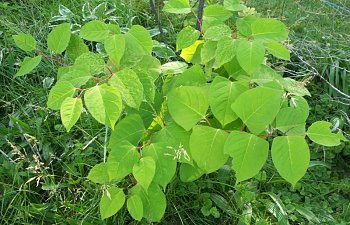 And Wild Blackberries...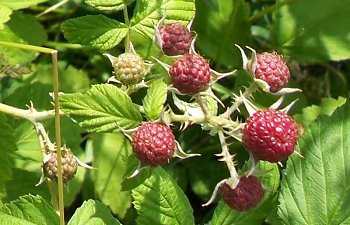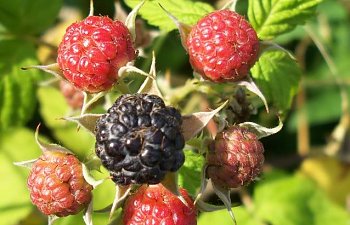 And I have starts from this lovely little crabapple that was probably planted when the house was built...since all 4 houses (there are 4 matching houses on the park corners) have the same crabapple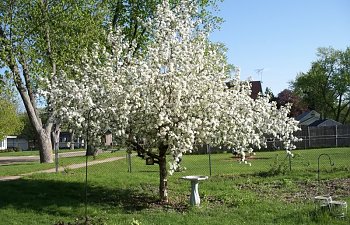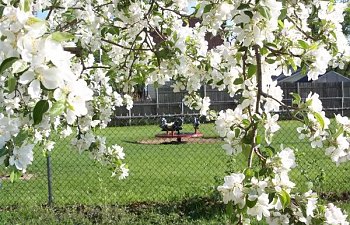 I will add more pics as I get them. I also have TONS of seeds! Including heirloom root crops and some veggies.
I also have seeds for .....
The Dancing Plant
"On Oct. 31, 1873, Charles Darwin wrote to Sir Joseph Hooker, "Now I want to tell you, for my own pleasure, about the movements of Desmodium [gyrans] ... The little leaflets never go to sleep, and this seems to me very odd; they are at their games of play as late as 11 o'clock at night and probably later."

Desmodium gyrans: A, stem during the day; B, stem with leaves asleep
Darwin was the author of "The Origin of Species," published in 1859. Hooker, his friend and confidant, was the director of England's Royal Botanical Gardens at Kew, a repository for thousands of plant species collected from all over the world. On June 10, 1850, Hooker collected a specimen from Sikkim, a northeast Indian state that sits snugly in the Himalayan foothills, with Nepal a few miles to the west, Bhutan to the east, and China stretching out to the north; on June 30, 1850, he collected another sample from Khasia, in Meghalaya state, southeast of Sikkim. Hooker sent the specimens back to Kew.
Darwin began studying Desmodium gyrans -- or Hedysarum, as he sometimes called it -- and the movements of its little leaflets as early as 1855, after borrowing one of Hooker's specimens. "I do hope it is not very precious," Darwin wrote, thanking Hooker for the loan, "for, as I told you, it is for probably a most foolish purpose. I read somewhere that no plant closes its leaves so promptly in darkness, and I want to cover it up daily for half an hour, and see if I can teach it to close by itself." More than 20 years later, Darwin was still trying."
"The Dancing Plant"
By Christopher Kemp
Here's mine during the day....
It closes up every night, nice and neat and tight..... like it's snuggled in for sleepy time

A very unique little plant

Here is a link to some videos that show how it dances!
http://www.udorn-sunshine.com/photos.html