We had to put the 2 Sultans and 1 Black-tail Buff Japanese Bantam outside.
So we built them a nice secure Mini Coop and Run...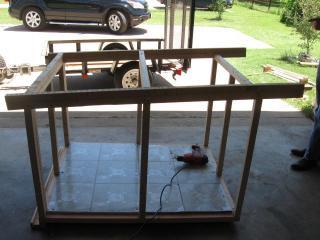 Dad framed it out and added the floor...
Then decided to add a double pane window, and put on the front and side outside walls.
On went the roof boards... and the insulation and inner walls... Finished off with the outside wall and people door...
Mini coop complete and view of front vent window...
2 views of the side vent windows...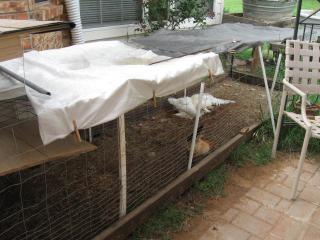 The chickens are checking out their new coop and run... I'm adding some winter hardy native Texas plants
for shade and wind block...
We will add any of Melody and Sunshines offspring as soon as they hatch and are ready for outside...