We got our first chickens in April of 07. I started with 4 hens, 2 Australorps, and 2 Buff Orpingtons. They were all 8 months and already laying, which was a plus. A week later my neighbor asked us if we would like her 2 RIR ( I think they are Production Reds) Her rooster would not allow these 2 hens in the coop and were being beat up pretty bad. I couldn't say no.

I lost 4 of these girls due to a dog attack on June 20/07 Both Buff Orpingtons, 1 Australorp, and 1 of the RIR. I miss them so much.
The girls who made it through the attack, the other RIR we named Alana, after the neighbor who gave her to us. And the Australorp we named Scarlett, because she's so nice, but boy when she went broody she was Nasty!!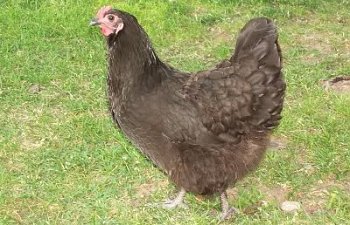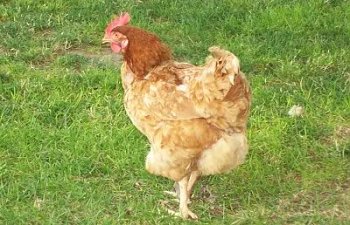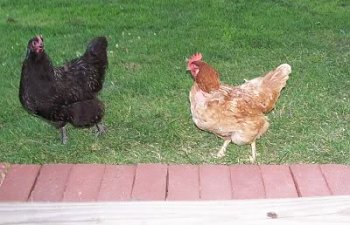 Alana & Scarlett seemed so alone and lost with out the other girls. They hung out on my porch and seemed depressed most the time. I decided we had to get new girls and soon. With-in 4 days of the loss I brought home 5, 8 week old pullets. 1 Buff Orpington, 2 Jersey Giants, and 2 RIR.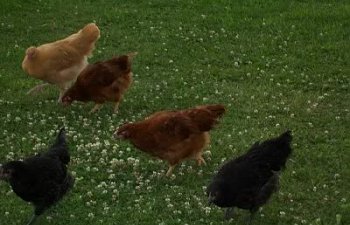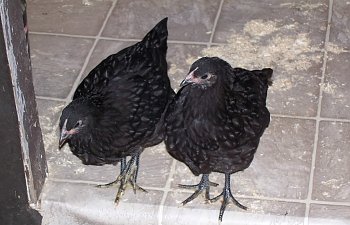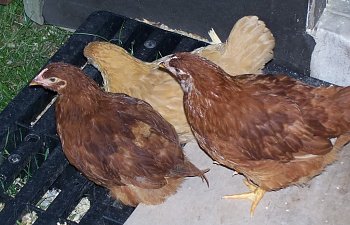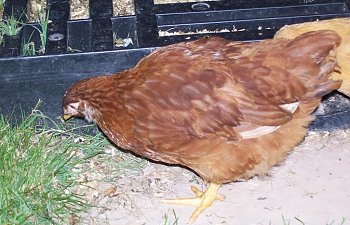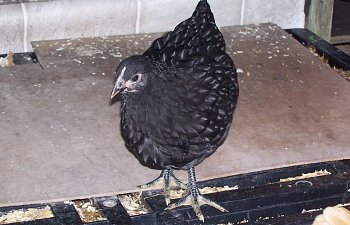 I don't have names for these girls yet. We've been thinking of names, but I'm usually pretty paticular. The 1 RIR however we do call "Boo Butt" because the other 4 pulled out her tail feathers once we go them home.