What began as a swing set for my daughters 2nd birthday
this picture is NOT from the beginning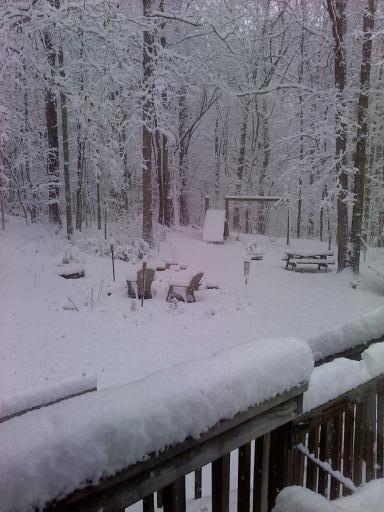 17 years later has become home to 8 baby Brahmas
.She said that if I took her swingset I had to buy her a pool - that's it covered with the blue tarp ....it's the only flat spot left
WE STARTED DEMO EARLY MAY 2011​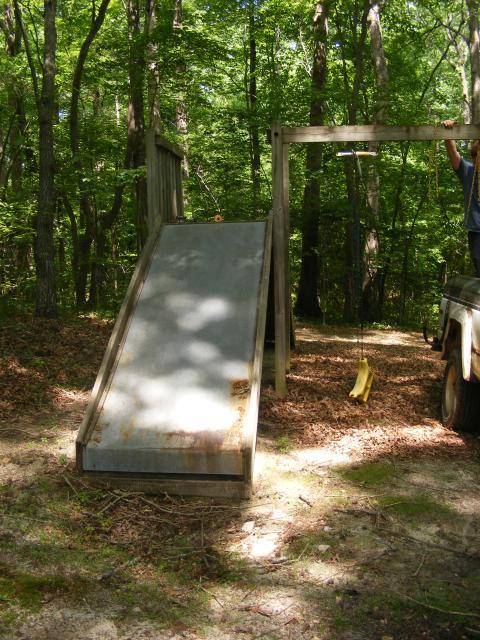 ​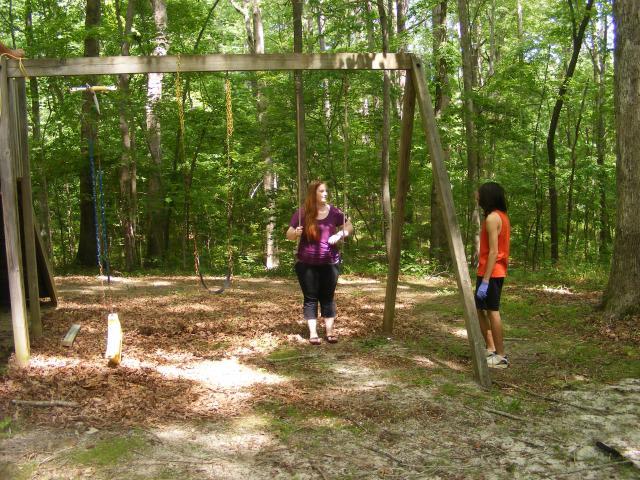 What once was kids play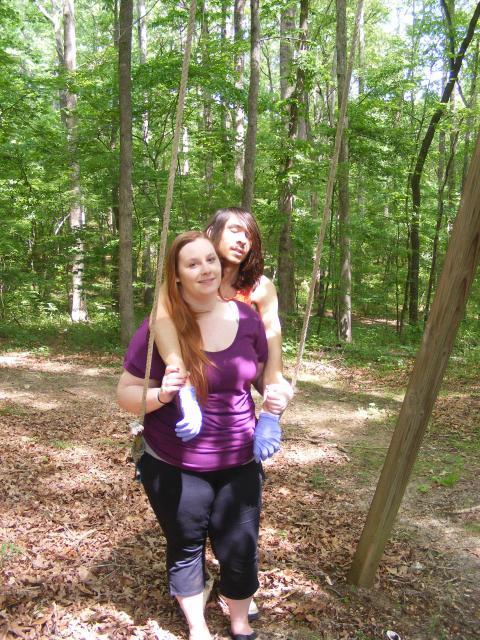 Is being dismantled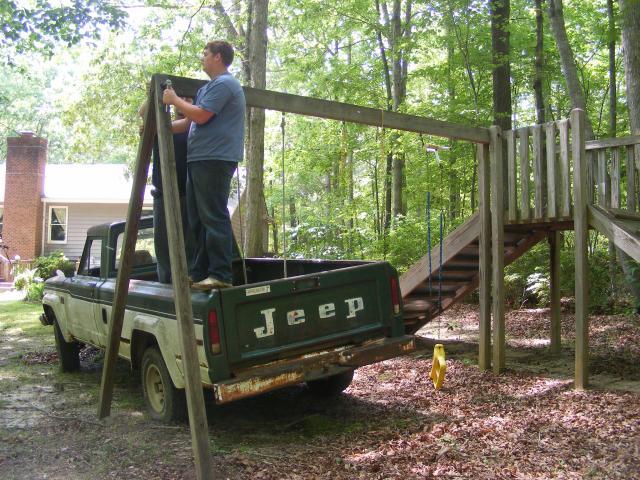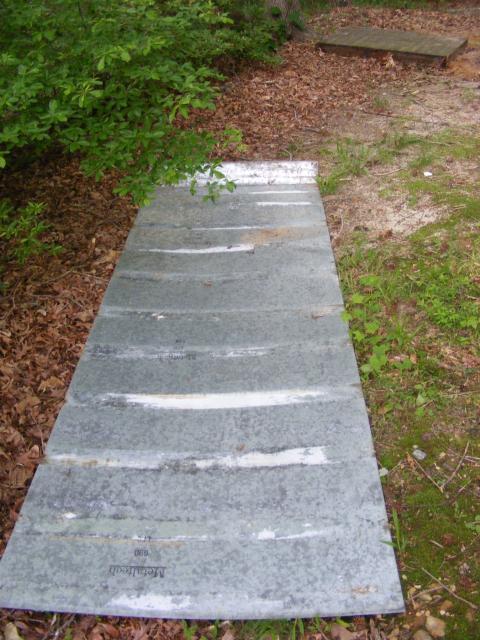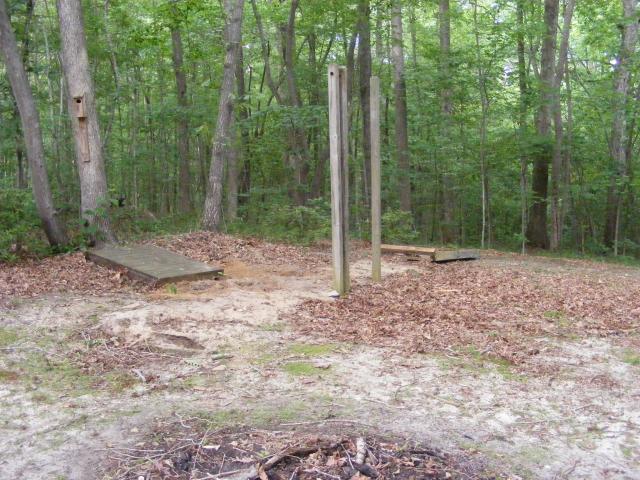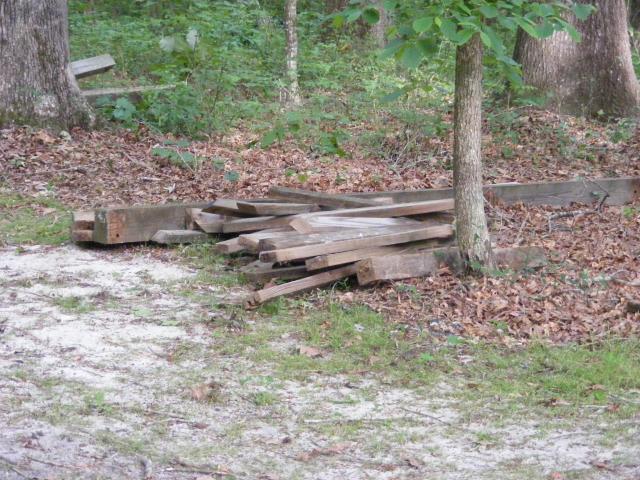 to create something new.
We started with a Free Shipping Crate from Craigslist
gotta love CL!!

​
a few modifications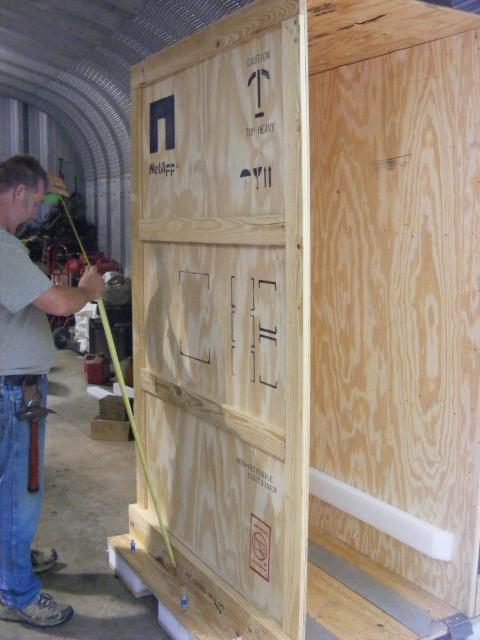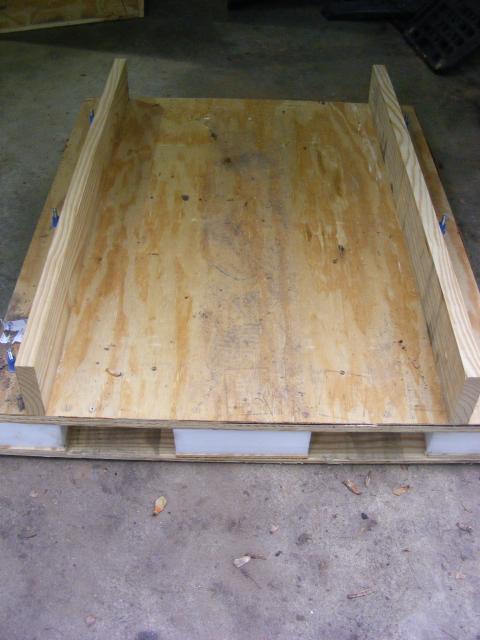 Good ole boy know how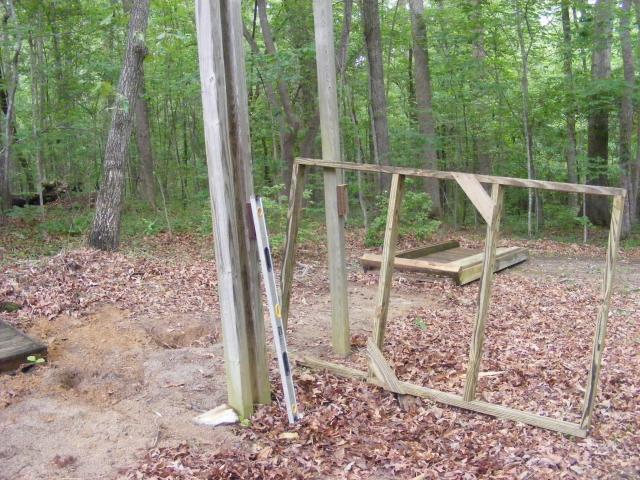 Uprights & framing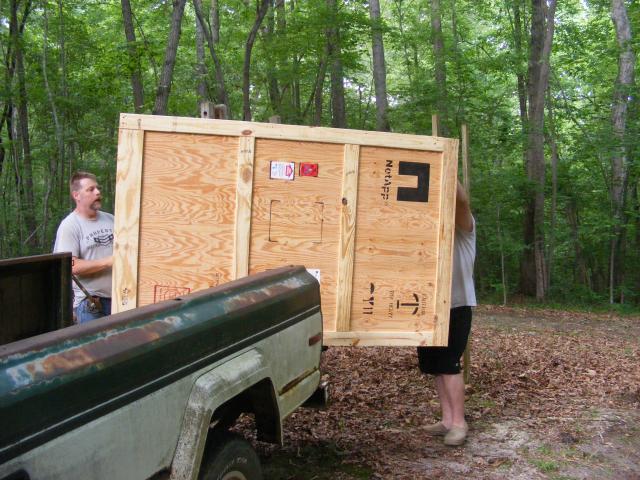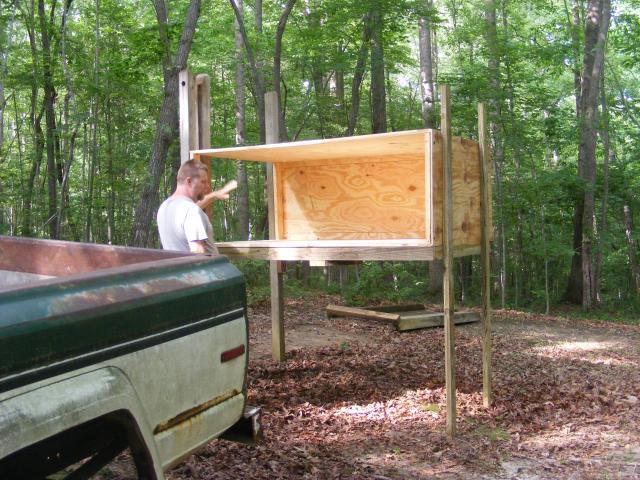 Modified crate - 28 sq ft - this should be big enough for 8 chickens lounging
Or my husband just built his own doghouse-should the need arise

​
​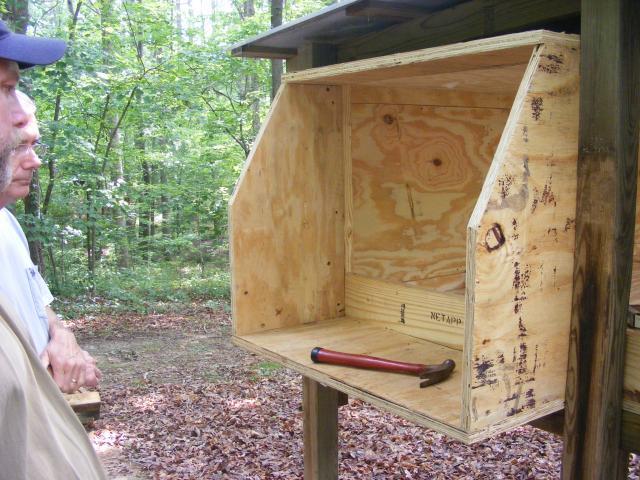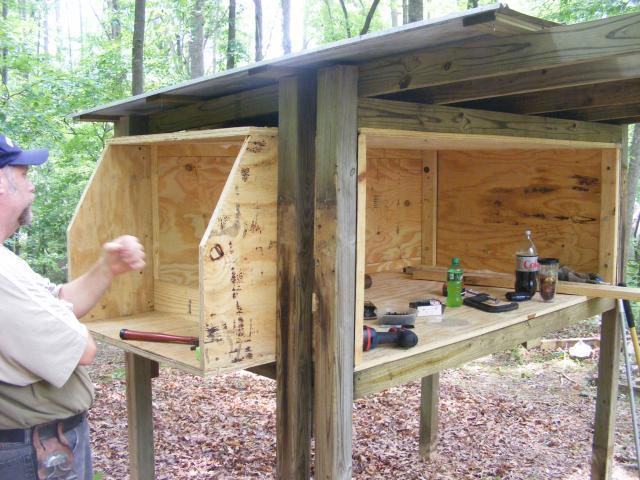 SO FAR THE ONLY PURCHASE HAS BEEN SOME TREATED 2 X 4'S - MAYBE 10
ALL THE OTHER WOOD HAS COME FROM THE FREE CRATE & THE SWING SET
TIN ROOFING CAME FROM AN OLD BARN DEMO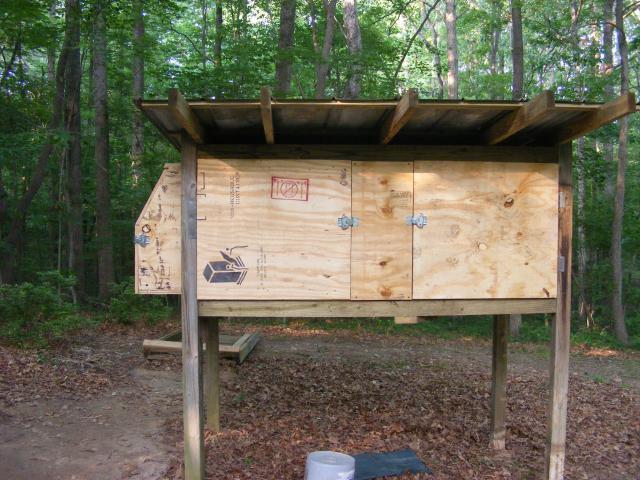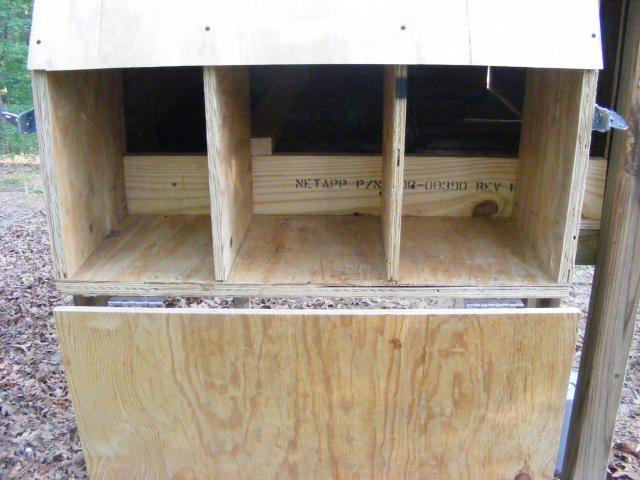 THE GREEN SHINGLES ARE
1916 ROOFING SHINGLES
FREE FROM CRAIGSLIST!!!!!!!
THEY GIVE IT THAT OLD WEATHERED LOOK!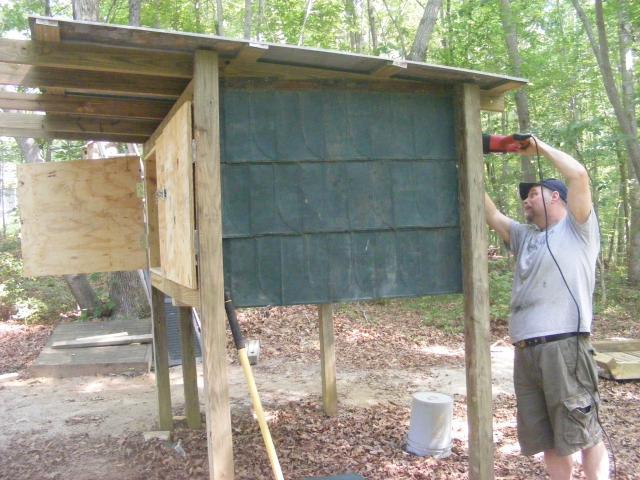 ​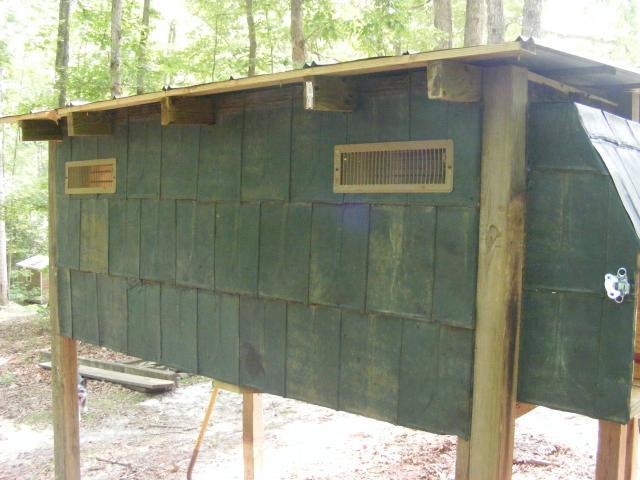 ​
​
Habitat ReStore has good stuff too - vents & hinges $3.00 - & we didn't use it all!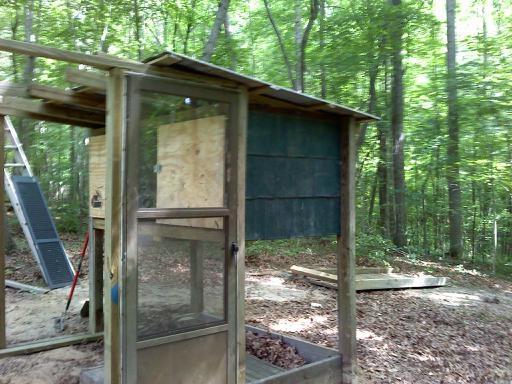 Our old screen door was put to use - reduce - reuse - recycle
A few more 2 x 4's & old swing set wood to frame the run
​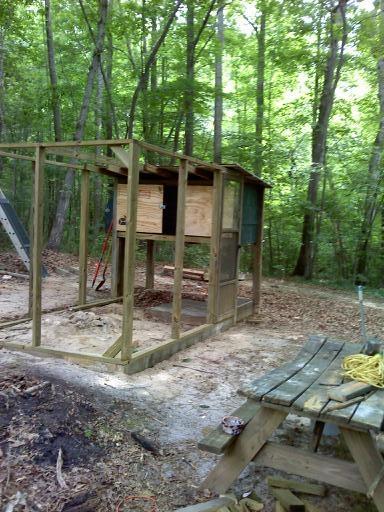 And some mis-tinted paint from Lowes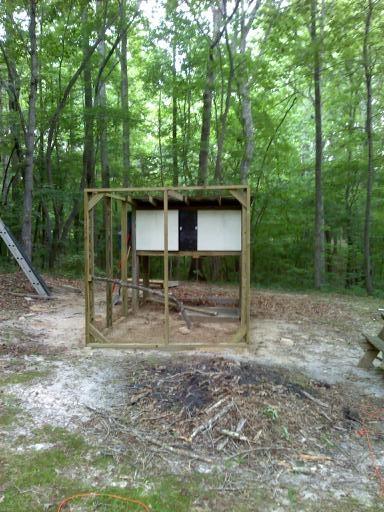 ​
The Chicken Wire was the most expesive part - but we still have enough to build several chicken tractors - $72
I moved out the old burn pile & moved in some plants​
Added 8 - 3 week old brahma chicks on June 3, 2011
They really like their new digs!!!! I had to teach them to go up & down the ramp & put them to bed at night but eventually they got it figured out!
​
Found more roofing behind out shop so the entire run is now covered.
Moved the potted plants so I can see the chickens from my office.

​