~My Seramas~
(Silkied + Smooth)
​
I'm starting to breed my White Silkied Seramas, Birchen Smooth hen, Mille fleur pair, two Black roosters, a Black hen and a columbian hen. I got my 3 White Silkied Seramas (2 cockerels and a pullet) from 4Kidz (Shannon) which got them from Jerry Schexnayder. My Mille Fleur roo, Black roo, Tan pullet, and the Birchen hen, I received from Shannon. The Mille fleur hen, two Black Serama roosters, a Black Serama hen and a Columbian hen, I purchased from SunshineSilkies (Vickie), which hatched them from Shannon's eggs. I'm hoping to hatch out a lot of chicks from these and have some silkied and some smooth. Here is some pictures.
​
White Silkied Seramas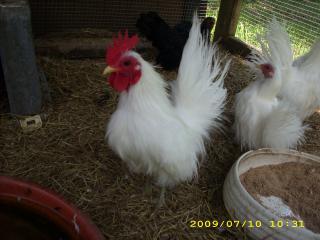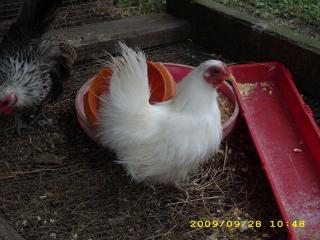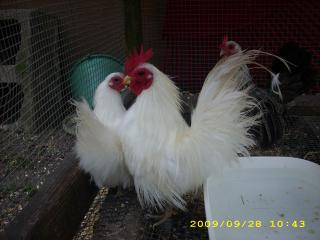 Birchen Serama Hen
(Has a broken wing because when it was a chick it fell off a perch but she's perfectly fine and it doesn't hurt or affect her.)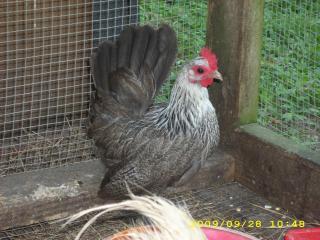 Here is my Mille Fleur Serama Cockerel named Tweak (My Favorite)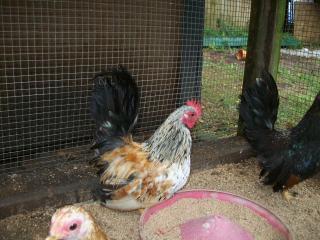 My Black Cockerel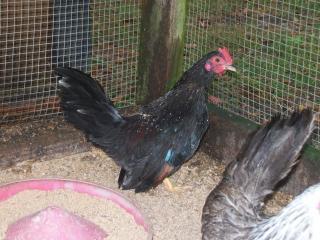 My little Brown Serama pullet (Yes she has a tail but its not very noticeable)
Group Picture =]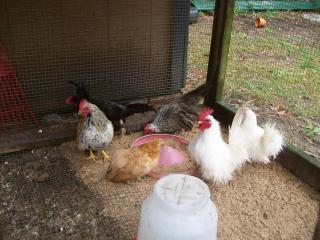 One of my 2 Black roosters. They look identical.
My Columbian Pullet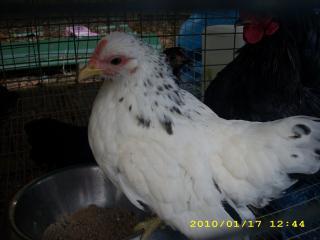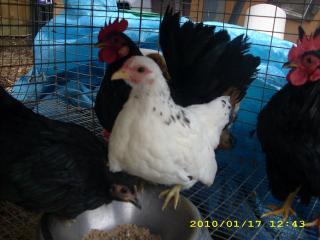 Little Black hen in the back along with others.
Little Tan hen in the back.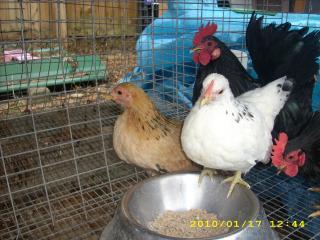 Little chick that looks to be a pullet so far. The tan one, in the front, looks to be Mille Fleur.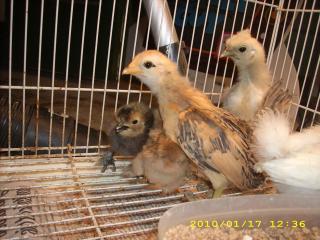 ​