Hello and Welcome to my "Sew Crafty" Webpage
(compliments of.....backyardchickens.com)
You can e-mail an order to Angela at​
[email protected]
Below you will see several items with a number beside them.
You can pick an item # and PM or E-mail me with information of what you would like embroidered on that item or you can purchase an existing item that has already been embroidered.
All kitchen towels are 18" x22" in size. They are very nice cotton towels.
You give me a saying that you'd like embroidered onto the towel or an idea of a picture that you'd like and I will do the best I can to get one made especially for you.
Or you can order one of the towels that has already been embroidered.
Each towel with an Embroidery is $5.00 plus shipping.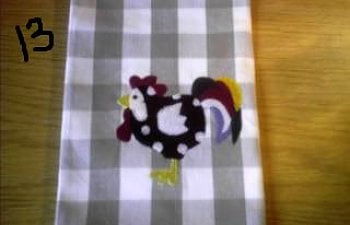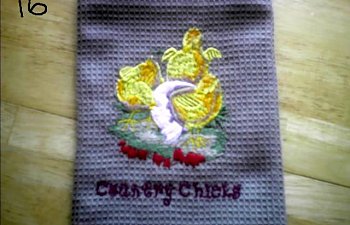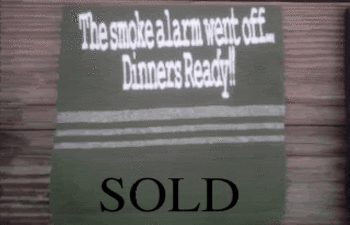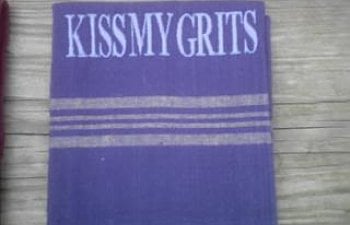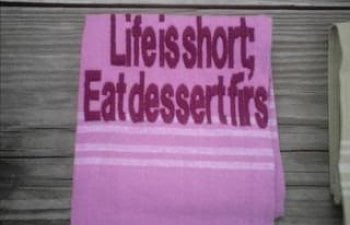 Oversized Hot Mats are great for all those large casserole and oven pans that you have.
You can take the dish or pan right from the oven and set it on one of these mats on your counter or table. These are so versatile.
You can use them at Home, Work, Church, etc. Also makes a great gift for those first-time home buyers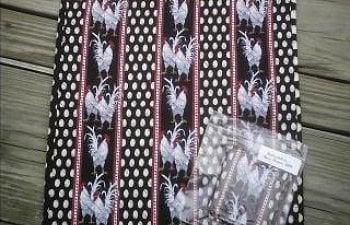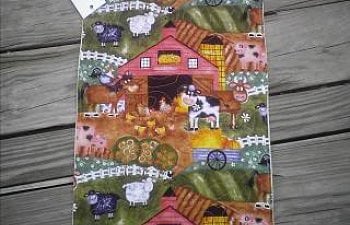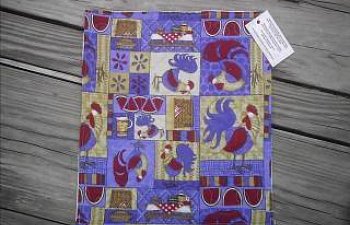 I have been busy making some Eco-Friendly re-Usable Snack Bags.
Bags are lined with food-safe plastic barrier that will help to keep snacks fresh.
They are really great for cutting down on waste.
I have found that I can literally eliminate the use of plastic snacks bags for good.
These are great for young school kids and is also a great idea for use in day-care facilities.
You can have these Bags embroidered with your childs name or a saying of your choice.....
The price for the snack bags are $3.00 +ship. for the plain bag and $5.00 +ship. for an embroidered bag.
When ordering let me know what colors of fabric you'd like (if you see nothing that fits you below) and I will do my best to find what you are looking for.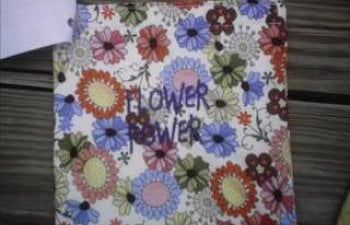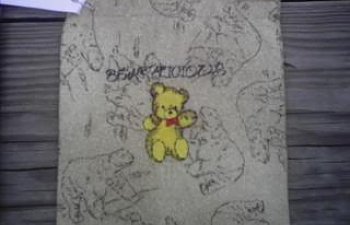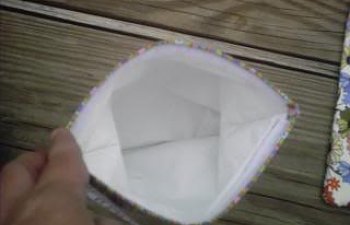 ​